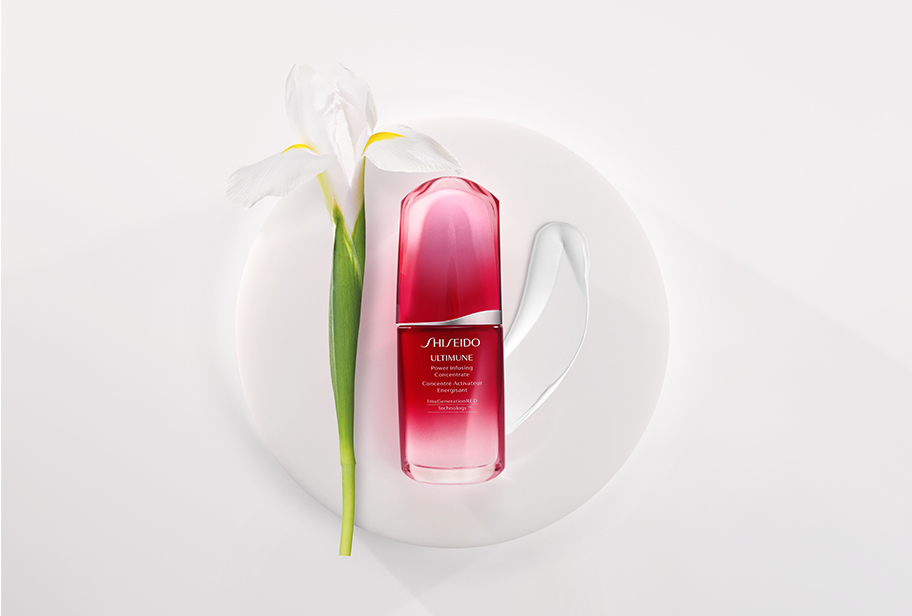 You've read about it, you've seen it, you might have even tried it yourself, but what is a face serum and why do we need it?
A serum, in short, is a treatment, designed to penetrate deeply into the skin to deliver high concentration key ingredients to target specific skin concerns. Serums can target anything from hydration to ageing or pigmentation.
What's also important to know is that they should be used in combination with a moisturiser. But if we are already using a moisturiser then why do we need a serum?
While serums can hydrate the skin, moisturisers serve a very important function of hydrating the skin's surface. They prevent water loss that can lead to dehydration and form a barrier to keep all of the good skincare ingredients from your serum locked in! With moisturisers taking care of the skin's surface, serums and their active ingredients go much deeper into the skin's layers, working harder and faster.
The new Ultimune from Shiseido does just that, with an innovative double anti-ageing technology powered by 8 botanical ingredients. It makes the skin more resilient against signs of ageing, leaving it smoother, more radiant, firmer and more youthful-looking. With two new key ingredients of Fermented Roselle Extract, which boosts the skins ability to defend itself from everything stress, city life and ageing throws at it! And Heart Leaf extract to boost the skin's vital flow, meaning its condition gets better and healthier day by day.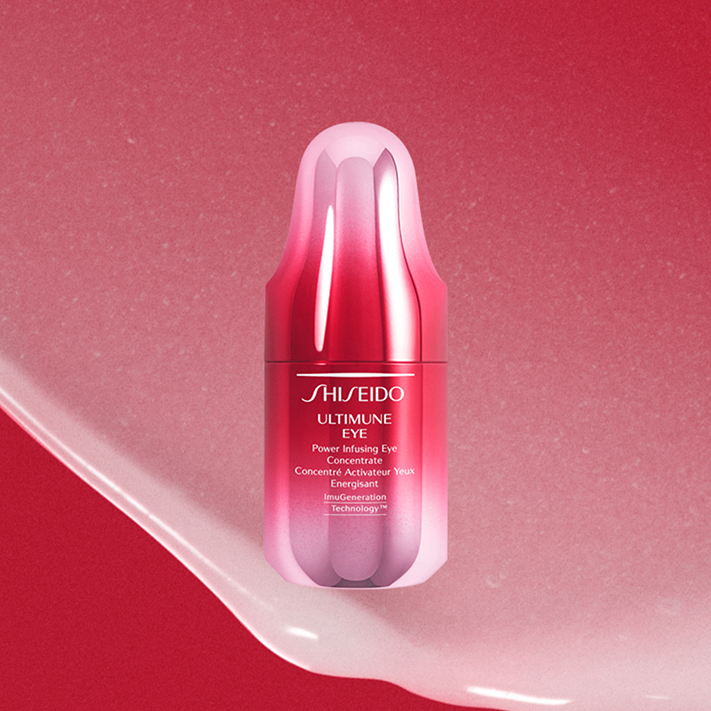 How to apply a face serum?
With a serum working in the deeper layers on the skin, it is really worth taking a few extra moments to gently massage the serum into the face and neck, awakening the skin and helping it to respond to the serum and skincare to follow. Apply over the whole face using circular and sweeping upward motions, that follow the contours of the face, and don't forget to apply to the neck area too. This works well on puffy eyes in the morning too. When using Ultimune Eye, massage gently around the eye area to reduce puffiness and dark circles.
When to use a face serum?
With serums penetrating deeper than other skincare, it is important that they are used in the correct order within your skincare routine, to get the full benefits. Generally, you would use your serum before a moisturiser. The reason being that moisturisers can form a barrier that prevents moisture from leaving the skin, but it also means that the serum is not able to penetrate and reach the skin as effectively. It should be used twice daily in your morning and night-time routine.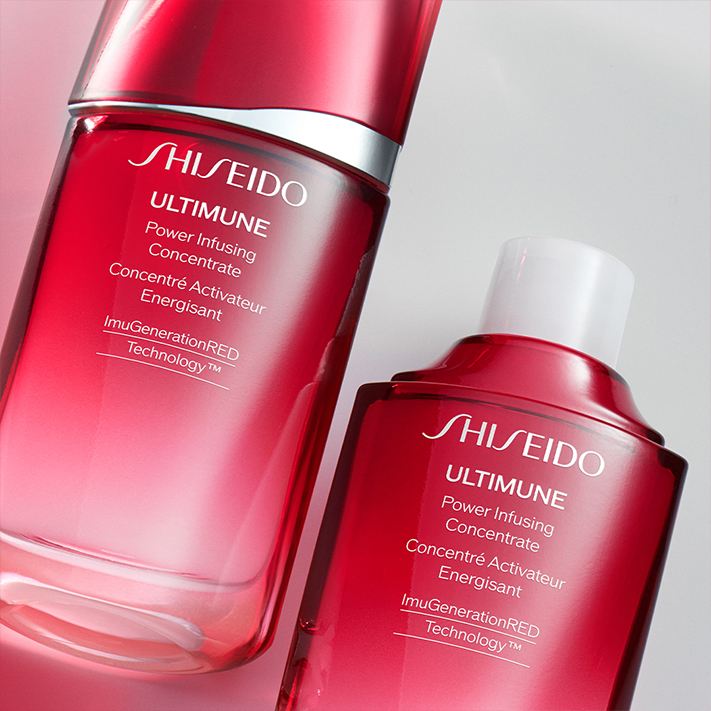 1
Cleanse
Wash away any impurities that may stop your skincare from being effectively absorbed, with
Clarifying Cleansing Foam
. A rich, creamy foaming cleanser that protects skin's hydration and leaves it smooth and radiant.
2
Softening Lotion
Replace the traditional toning step, which can leave your skin feeling stripped and tight, with
Treatment Softener
, which hydrates and balances the skin.
3
Serum
Now your skin is cleansed and prepped, apply
Ultimune
and allow it to easily sink deep into the skin, so all those active ingredients can get hard at work to boost the skin's self-defence.
4
Moisturiser
Once your serum is applied and able to get to work on the deeper layers of your skin, it's time to hydrate and nourish the surface of your skin, and lock in all the goodness in your serum.
Benefiance Wrinkle Smoothing Cream
is a silky, smooth anti-wrinkle cream that targets dehydration, leaving skin looking youthful and radiant.
5
SPF (Daytime only)
Your final line of defence in your skincare routine should always be a broad-spectrum sun protection, to keep you protected against UVA and UVB rays, which age and damage the skin, all year around. The clear
Suncare Stick SPF 50+
is a great product to take with you on the go, and you can keep your SPF topped up throughout the day, even over your makeup.
So there you have it, serums are one of the hardest working elements of our skincare routines and it's important to use them consistently and in the right way to get the best results. Despite their lighter texture, they are more highly concentrated than moisturisers and packed full of hard-working ingredients that work deep in the skin. Moisturiser should always be used after the serum to treat the surface of the skin and lock in all those serum benefits. Together, they make sure the skin is looked after inside and out.