SUNCARE
Clear Suncare Stick SPF50+
Clear Suncare Stick SPF50+
SUNCARE
A clear stick sunscreen that goes on smoothly without stickiness or residue.
Details
/gb/en/shiseido-clear-suncare-stick-spf50%2B-729238169807.html
Overview

Featuring SynchroShield™, its protective veil becomes even stronger when it detects heat, water or perspiration*. This multi-protective stick provides a seamless defense against UVA/UVB rays and dryness while providing a skin emollient effect. Convenient for use anytime, anywhere.

- Contains the botanical ingredient complex Profense CEL™, which helps to prevent UV damage that causes wrinkles and uneven skin tone*
- The anti-pollution formula helps to keep pollutants from adhering to the skin, and also contains an anti-oxidant which helps to protect against damage that can be caused by them.

● This very water resistant veil contributes to less elution when you enter the sea, compared to our non-water resistant sunscreens.
● The packaging bag is made from 72% certified biodegradable materials.
● Please repurpose this nomadic pouch before discarding it with your rubbish.

*in vitro test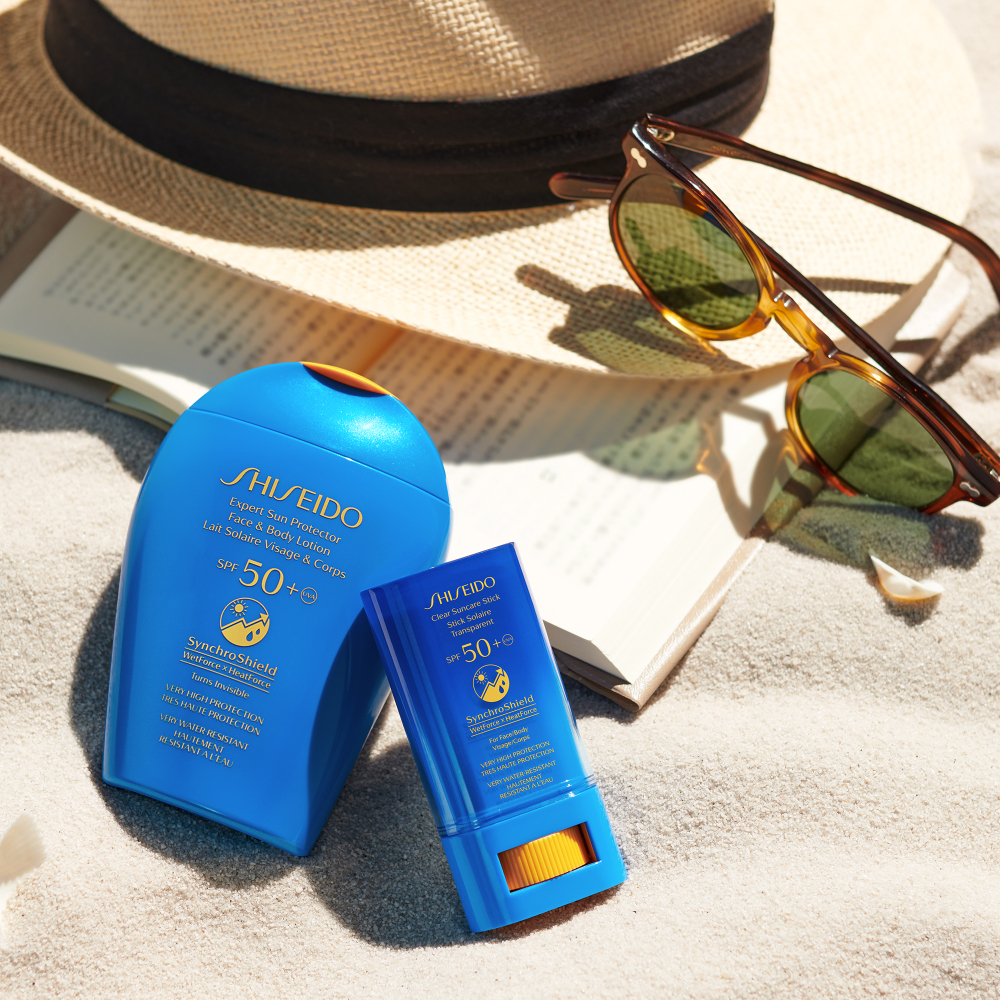 Key Ingredients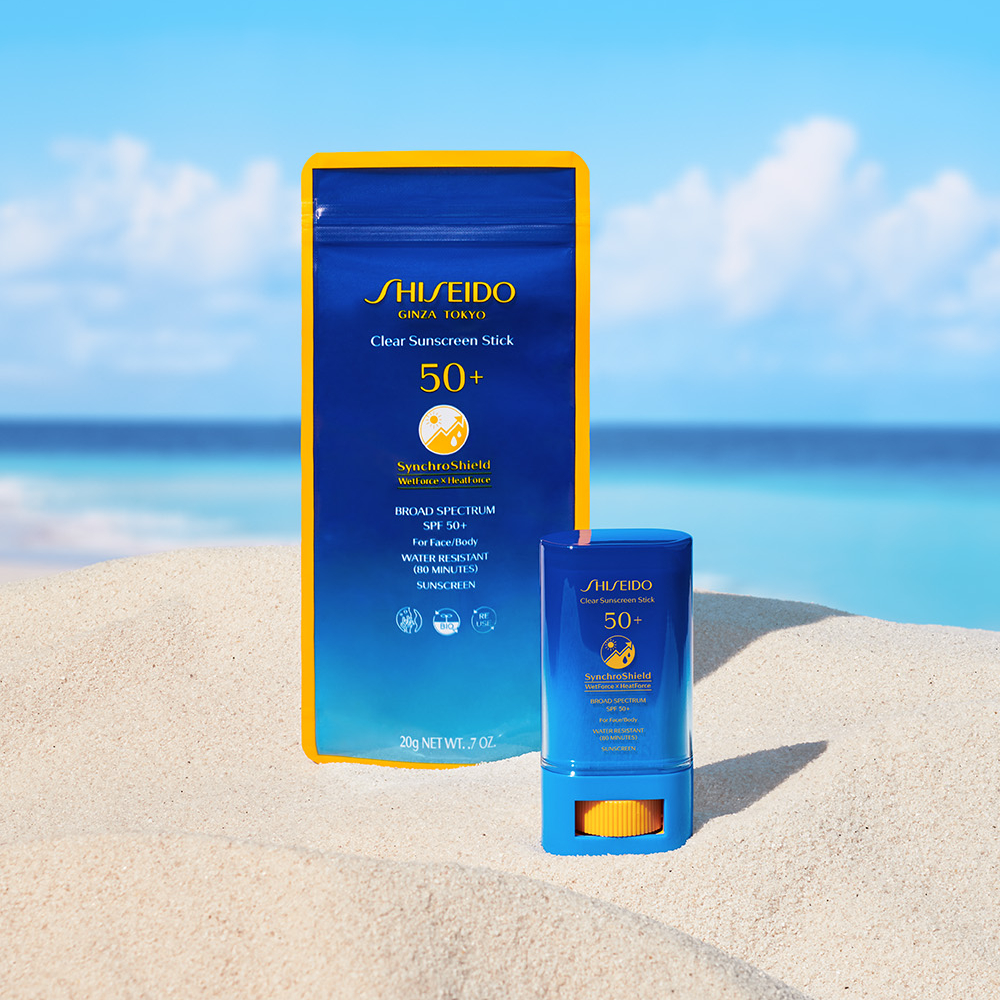 SYNCHROSHIELD™: Wetforce x Heatforce
Superveil 360 technology:

Formulated with SynchroShield Technology™ which responds to sweat, water and heat to reinforce the UV protective veil.*

Profence CEL™ helps to protect from UV induced signs of ageing such as wrinkles and uneven skin tone.*

*in vitro test
View all
How to use
HOW TO USE
● Turn the dial to push out roughly 1cm and apply directly and generously for an even application.
● On difficult application areas such as around the eyes and nose, apply the product on your fingers and blend into the skin.
● Easy to wash off with regular cleanser.
Clear Suncare Stick SPF50+
Details
/gb/en/shiseido-clear-suncare-stick-spf50%2B-729238169807.html