VITAL PERFECTION
Eye Cream Set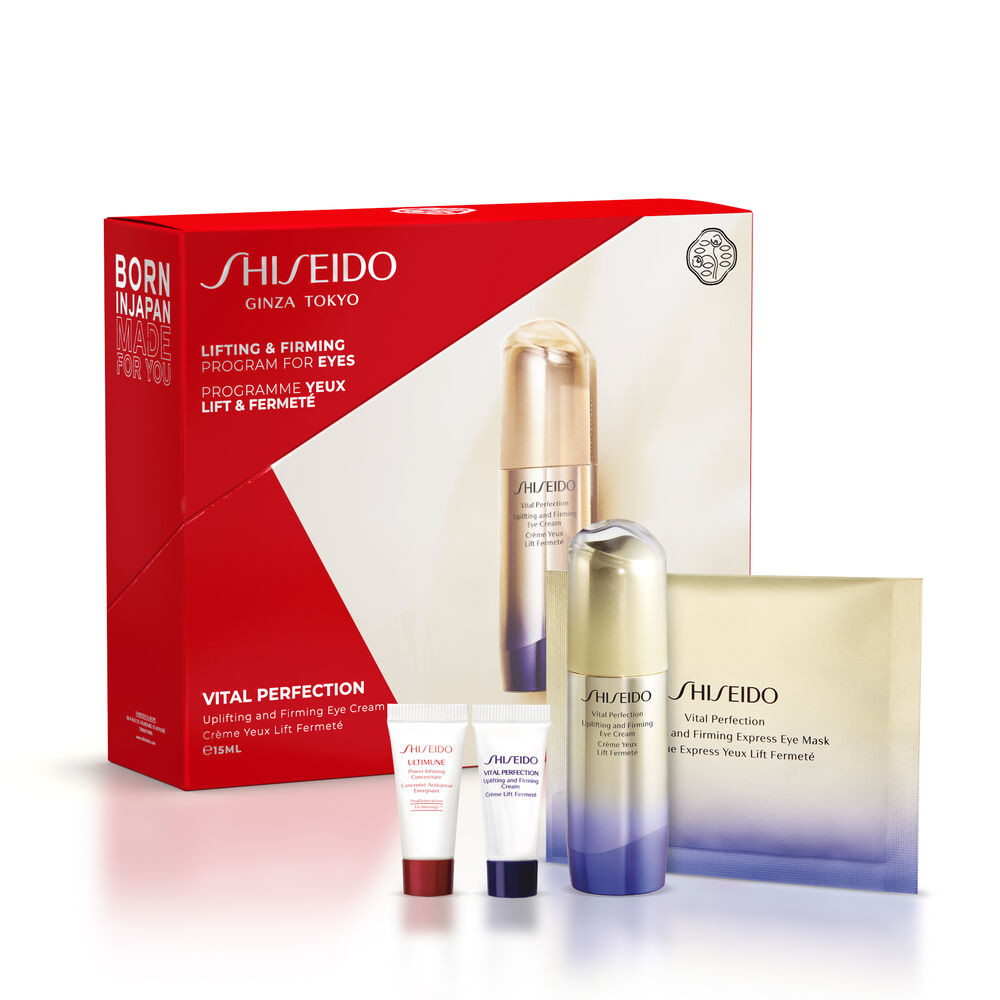 Image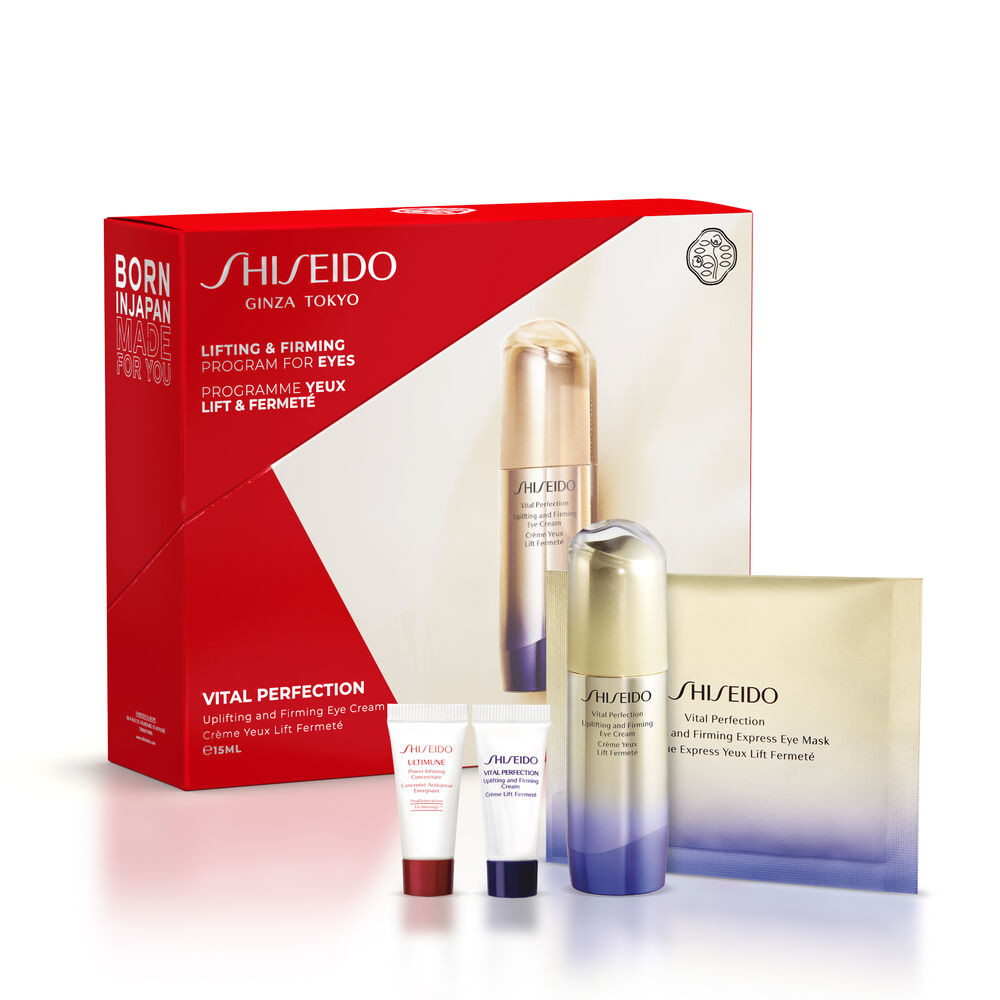 Zoom
VITAL PERFECTION
Eye Cream Set
Details
/gb/en/shiseido-eye-cream-set-3598381955837.html
Eye Cream Set
Details
/gb/en/shiseido-eye-cream-set-3598381955837.html
Overview
LIFTING AND FIRMING
The set contains:

NEW Vital Perfection Uplifting And Firming Eye Cream - 15ml
A definitive eye cream that clears age-related fatigue* fast, for a bright, sculpted eye area.
*Wrinkles, eyebags and dark circles of skin around eyes

Ultimune Power Infusing Concentrate - 5ml
Our #1* Serum just got strengthened with ImuGeneration Technology. Powered with anti-oxidant rich reishi mushroom and iris root extracts to strengthen skin, improve firmness and defend against daily damage for skin that's 28% stronger in just 1 week.** Skin looks even smoother, firmer, more hydrated

Vital Perfection Uplifting And Firming Cream - 5ml
Proactive skincare that rejuvenates from inside out. A firmer, tightened look to face the future with confidence.

NEW Vital Perfection Uplifting & Firming Express Eye Mask
A multi-benefit sheet eye mask gives an immediate firming, brightening and replenishing to the eye areas. The inverse triangle zones under the eyes looks even and conditioned for a radiant, vital impression.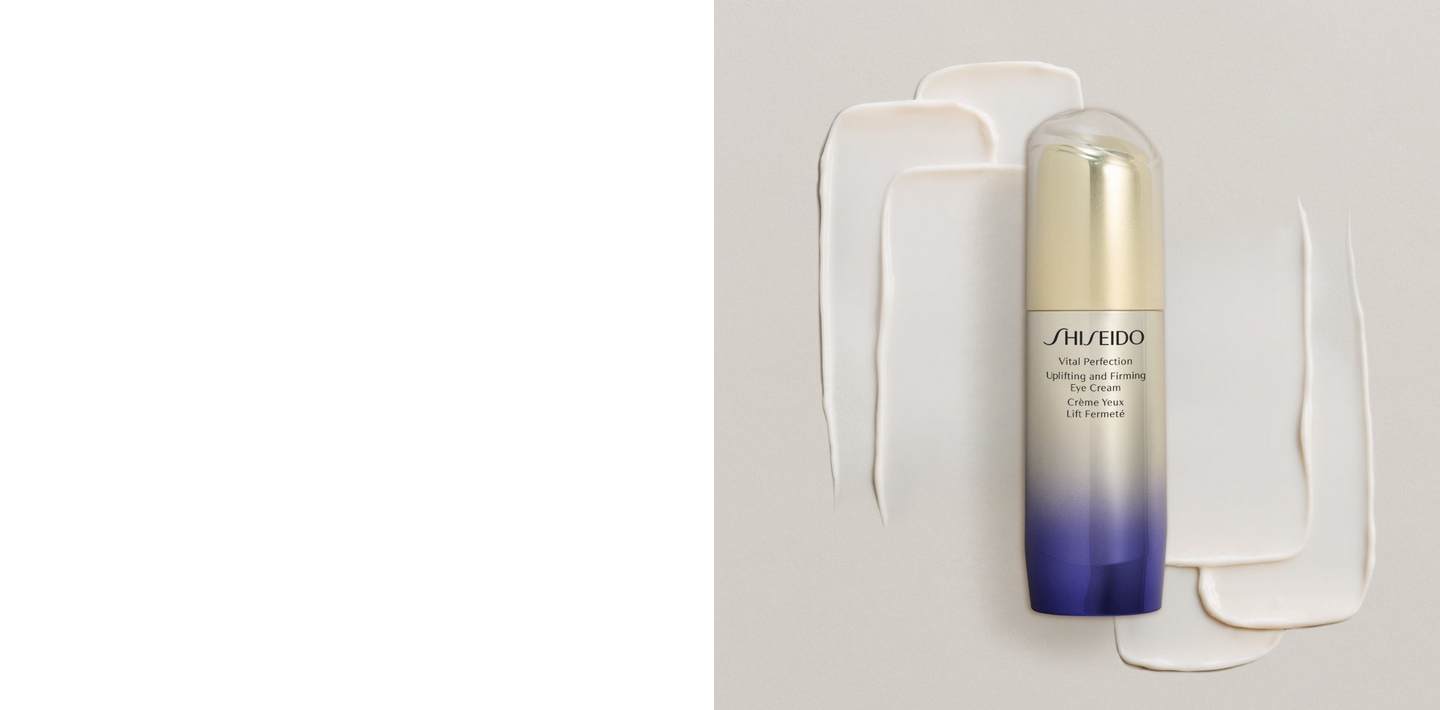 Key Ingredients
HOW TO


STEP 1
Ultimune Power Infusing Concentrate
Use every morning and evening after cleansing and before moisturising. When using with other serums, apply Ultimune Power
Infusing Concentrate first. Push the pump twice to dispense formula onto palm of hand and smooth evenly over the face.

STEP 2
Vital Perfection Uplifting And Firming Cream
Apply each morning and evening at the end of your skincare routine. Take two pearl sized-amounts with the spatula. With a
fingertip, dot evenly onto five areas (each cheek, forehead, nose and chin) and spread out smoothly.
Repeat each motion several times.

STEP 3
NEW Vital Perfection Uplifting And Firming Eye Cream
Apply morning and evening to clean skin around the eye area.
Pump once to dispense cream onto the fingertips and gently apply around the eye area, followed by a massage for
relaxation.
In the morning, use before skincare or makeup product with SPF.
In the evening, use as the last step of your skincare routine.
1. Gently press your ring, middle and index fingers on the 3 points beneath the eye.
2. Shift your three fingers down by 2cm and gently press again.
3. Place your ring finger on the bone just outside the outer corner of the eye. With your middle and index fingers together,
gently press the area.

ONCE A WEEK
NEW Vital Perfection Uplifting & Firming Express Eye Mask
Use 2-3 times a week, as your final skincare step.
Peel open from the bottom left and take out one sheet each. (The sheet is reversible, with no 'front' or 'back'.)
Position the triangular corner below the inner corner of the eye, and the rounded end along the outer corner.
Remove the masks after approximately 10 minutes and blend the remaining essence into the skin.
Can be used in the mouth area.
Apply your moisturisers before the mask.
※For daytime, follow with sunscreen to ensure the effectiveness of the retinol.
※Please refrain from using the product if you have ever had skin troubles with products containing retinol or if your skin is
prone to troubles.
※When using the product with another item that contains retinol, try one item first. Do not use both items at the same time
until they have been tested separately.