Strengthen & Cleanse Bundle
Strengthen & Cleanse Bundle
Enjoy 15% off an Ultimune 50ml & Cleansing set.
£103.70 when added to your cart.
More
/gb/en/strengthen-and-cleanse-bundle-STRENGTHENANDCLEANSE.html
Item No.
STRENGTHENANDCLEANSE
Overview
Strengthen & Cleanse Bundle
ULTIMUNE Power Infusing Concentrate Ultimune Serum works with a double anti-ageing technology called ImuGenerationRED™ that works both on skin immunity and skin circulation: • Boosts the function of immunity cells for strong skin defence • Boosts skin circulation to maintain a healthy blood flow Additionally, the botanical ingredients have an effect on ageing, against the effects of stress and pollution: • The Rosella extract improves the function of immune cells. • The Heart Leaf extract helps your skin to be more resilient. • The Reishi mushroom and Iris extract optimises the number of Langerhans cells that have an effect against stress. • The Lotus and Ginko create an ideal environment for your skin and protect it against the effects of pollution. Clarifying Cleansing Foam The cream foam containing Micro White Powder protects skin's essential moisture while removing old surface cells holding oxidized sebum and melanin. Rice Germ Oil has remarkable moisturising powers. Made from the oldest cultivated crop in the world.
Key Ingredients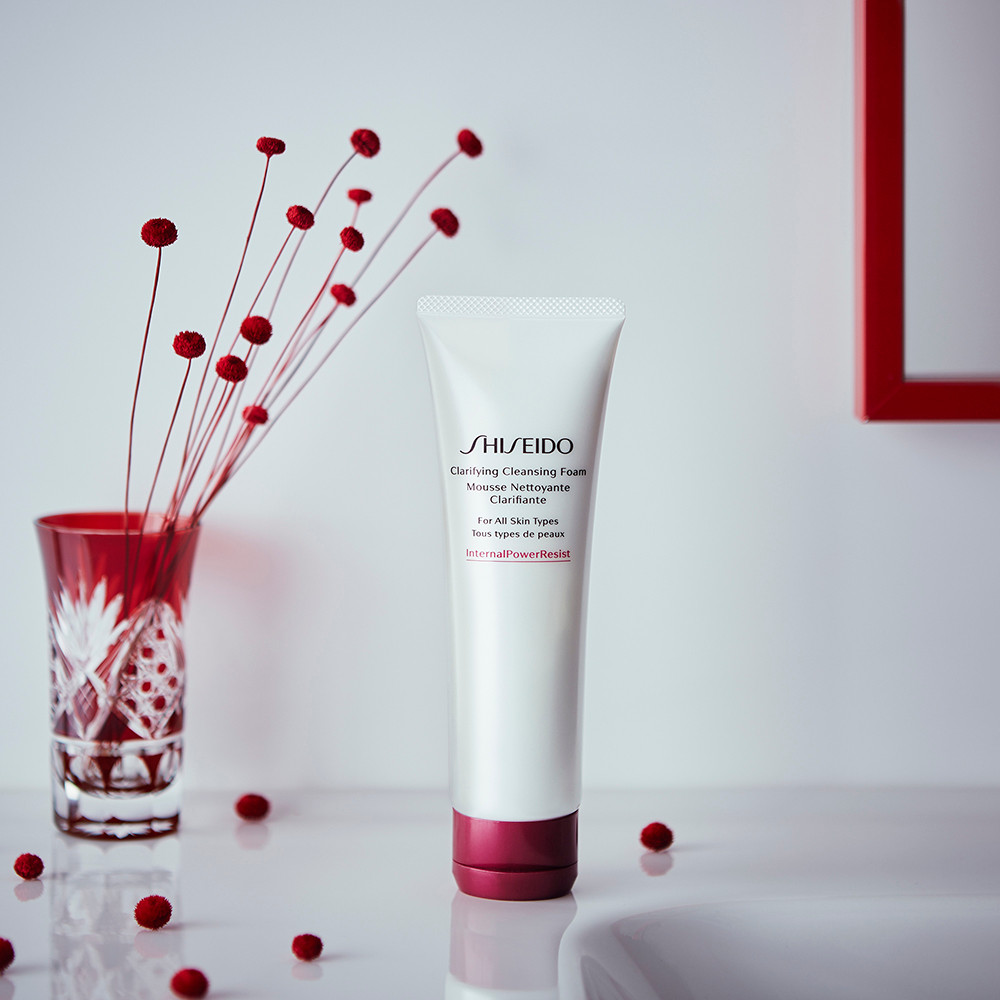 How to Use
STEP ONE: CLEANSER 1) With water, lather into a foam 2) Gently massage over your face 3) Rinse thoroughly STEP TWO: SERUM 1) Use mornings and evenings after cleanser and softener, but before moisturiser 2) Use two pumps of serum and smooth over your face
Strengthen & Cleanse Bundle
Details
/gb/en/strengthen-and-cleanse-bundle-STRENGTHENANDCLEANSE.html
Item No.
STRENGTHENANDCLEANSE