Advanced Super Revitalising Cream
Advanced Super Revitalising Cream
A high-performance, anti-ageing cream for smooth and resilient skin.
Details
/gb/en/bio-performance-advanced-super-revitalising-cream-1011032030SHI.html
Overview
Reveal beautifullyresilient-looking skin.
With this Advanced Super Revitalising Cream, skin becomes visibly refined while the appearance of fine lines and wrinkles is diminished. Fully moisturised, skin feels dewy and soft while the cream works to diminish the appearance of fine lines and wrinkles.
YOUR RESULTS
Immediately, 86% of consumers reported that skin felt resilient.* In 1 week, 85% found their skin looking more refine sagging was visibly improved.* *Based on an independent consumer study by 202 women.
FOR WHO?
Anyone with concerns of resilience, sagging and wrinkles.For all skin types.
Dermatologist-tested. Key Ingredients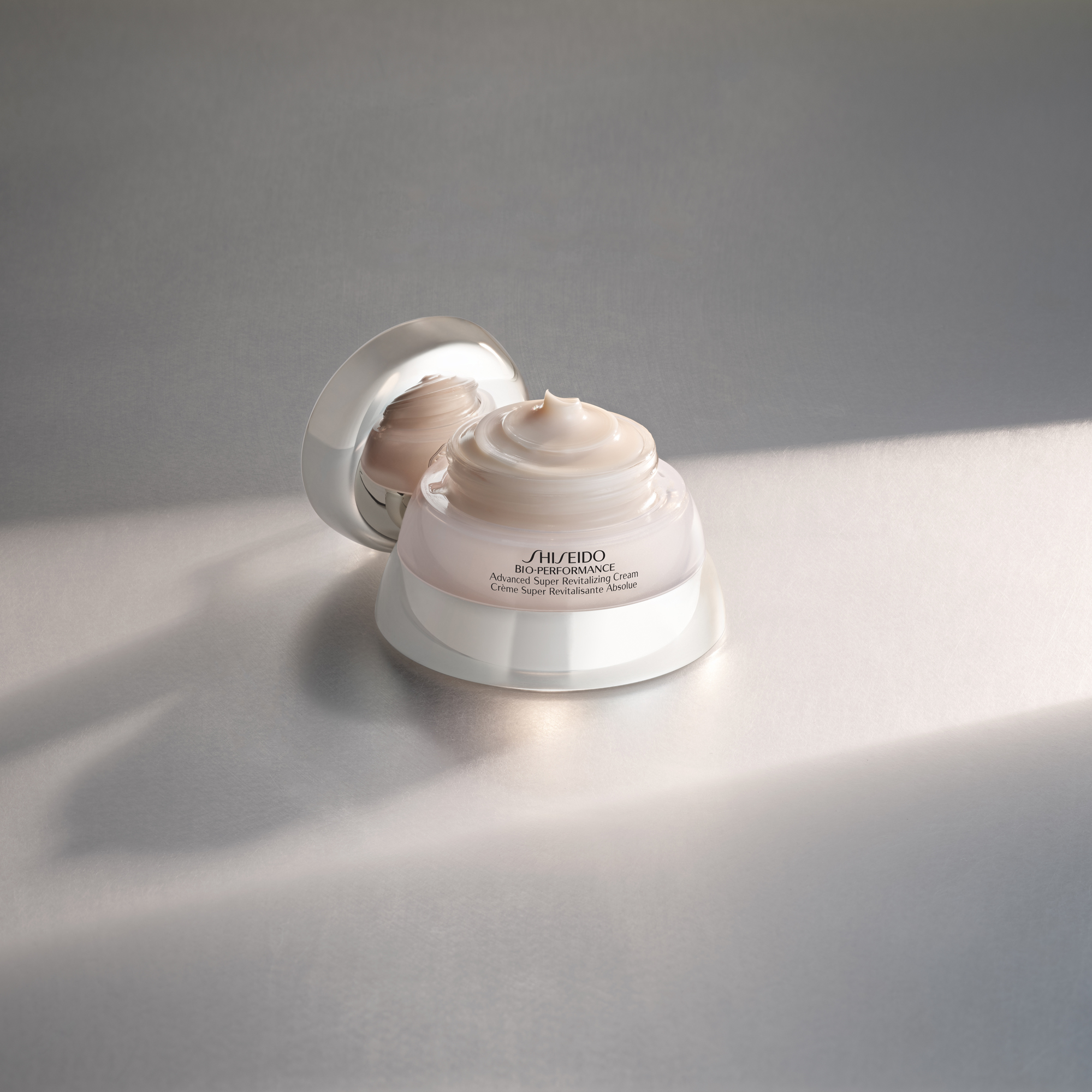 Key Ingredients
Bio-Performance is a time-fighting skincare collection, set apart by Shiseido's most advanced biotechnology research.Biotechnology combines the vitality of nature and the power of science to bring pure, high performance ingredients to skincare.
Biorevitalizing Complex + Rose apple Leaf extract help to keep skin's elasticity and suppleness.
Super Bio-Hyaluronic Acid N replenishes skin with deep moisture.
SEE ALL INGREDIENTS
YOUR SKINCARE ROUTINE
Reveal your most beautiful skin in 3 steps.
Advanced Super Revitalising Cream
Details
/gb/en/bio-performance-advanced-super-revitalising-cream-1011032030SHI.html