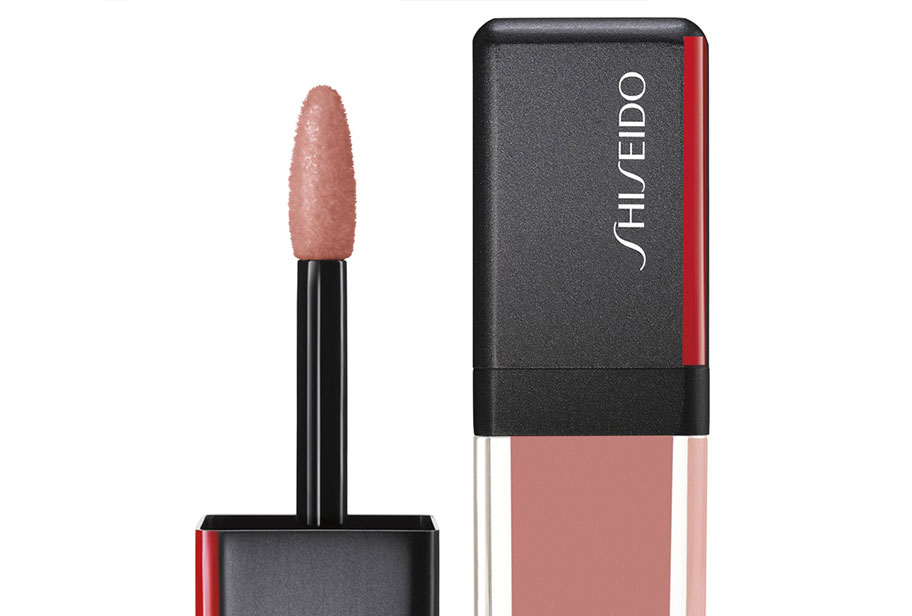 In a season of sweet but perhaps rather uninspiring pastels and nearly-nude makeup looks, there's something defiant, compelling and timelessly alluring about a flash of well-chosen lipstick. It's the makeup equivalent of a fresh pot of coffee or a new pair of heels: a positive declaration of confidence. There are enough pages of research to outnumber every lipstick you've ever owned that suggest that swiping your lips with a flattering hue of lip colour not only makes you look better, but it actually makes you feel better too.
Power Lips
A recent study [1] reported that "women use lipstick in a significant way to transform and present themselves; using it to reflect their daily fluctuations in mood and identity." Something we all do naturally, reaching for SHISEIDO VisionAiry Gel Lipstick in High Rise, a vibrant Pink Red, to perk up our mood on a gray day, or celebrating a promotion with SHISEIDO VisionAiry Gel Lipstick in Volcanic. Rather than being about sexual allure, lipstick is a beauty tool we unleash to boost our self-esteem. From the power lip in scarlet red to velveteen top coat textures, a slick of the right lipstick will instantly up your beauty game this season.
Keep It Textural
Forget outdated notions of sparkly "desk to disco" lipstick (we left that behind with winter's freezing temperatures) and re-assess your preconceptions about lipstick looking overly made-up. The new breed of hues and textures are fresh, modern and thoroughly wearable. "Rather than changing colours, change textures," suggests former SHISEIDO UK National Makeup Artist, Thalia Phamova.* "You will be surprised by the shades a colour takes on in a different texture. It really changes!"
This spring, we're spoilt for choice. Try the understated matte trend for an easy daytime option, or team with a classic smoky eye for a sophisticated evening look. We love SHISEIDO VisionAiry Gel Lipstick in Scarlet Rush, a sensual deep red with cool undertones.
Sheer vs Shiny
The runways were awash with barely-there sheer lips with just a hint of a tint. The takeaway? Natural, pretty and oh-so appealing for spring. Try SHISEIDO LacquerInk LipShine, a lip lacquer featuring high intensity pigment with the luminosity of a gloss, in a featherweight formula. Apply straight from the bullet or with fingertips to give a just-kissed effect.
For the on-trend lipstick trailblazers, 2018 heralds the year of the plasticized liquid lip. The buzz backstage at fashion weeks was all about the latex lip with a virtual reality finish that means they almost look sprayed-on. For a runway to real life hack, ditch the lip liner and use a flat angled brush to apply SHISEIDO ModernMatte Powder Lipstick in After Hours, a luscious bright fuchsia that's like a dose of sunshine in a tube. Finish with a slick of SHISEIDO Crystal GelGloss for a high-shine effect that's punchy and pleasing in equal measures.