GINZA
Murasaki Eau De Parfum

Image
Murasaki Eau De Parfum
GINZA
Embodies a powerful and irresistible femininity with its Murasaki purple colour.
Details
/gb/en/ginza-murasaki-eau-de-parfum-768614184874.html
Inspiration
Notes
Top notes: Fuji apple, pomegranate, violets Heart notes: Jasmine, wisteria, freesia Base notes: Sandalwood, radiant woods
Key Ingredients
Floral notes: Violet and wisteria Woody notes: Sandalwood and radiant woods
GINZA MURASAKI EAU DE PARFUM
Ginza Eau de Parfum Murasaki, the new Shiseido fragrance, embodies a powerful and irresistible femininity with its luminous Murasaki purple colour. A purple bouquet sharpened by woods, as multi-faceted and full of contrasts as the hypnotic colour of its fragrance. THE STORY Murasaki is a shade of purple, famous in Japan, and a symbol of nobility, power and refinement. It is a precious colour, formerly reserved for the court and Samurai. Ginza Eau de Parfum Murasaki embodies modern femininity, armed with enough strength to shine in our contemporary world. #TheGinzaSpirit #ShiseidoFragrance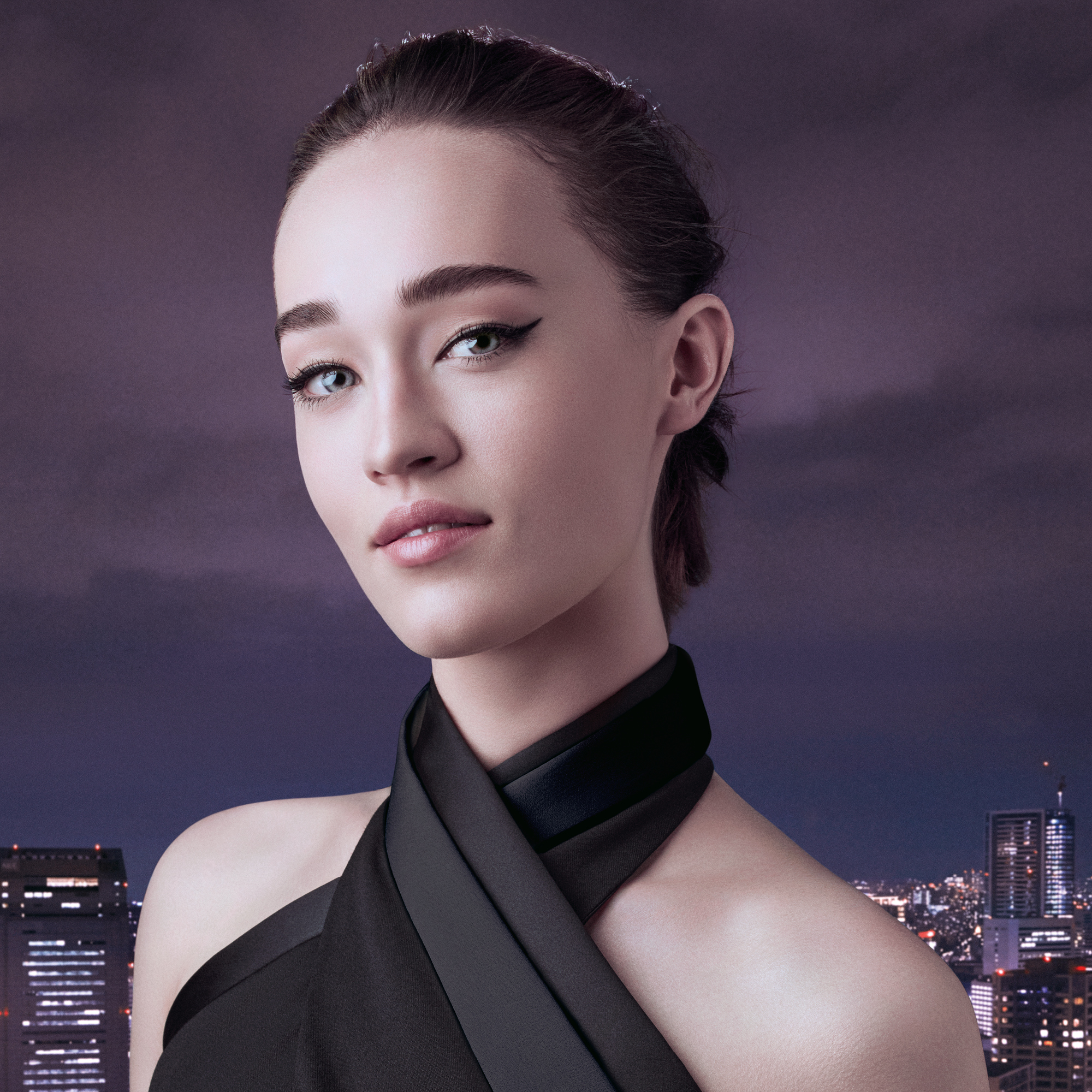 Ingredients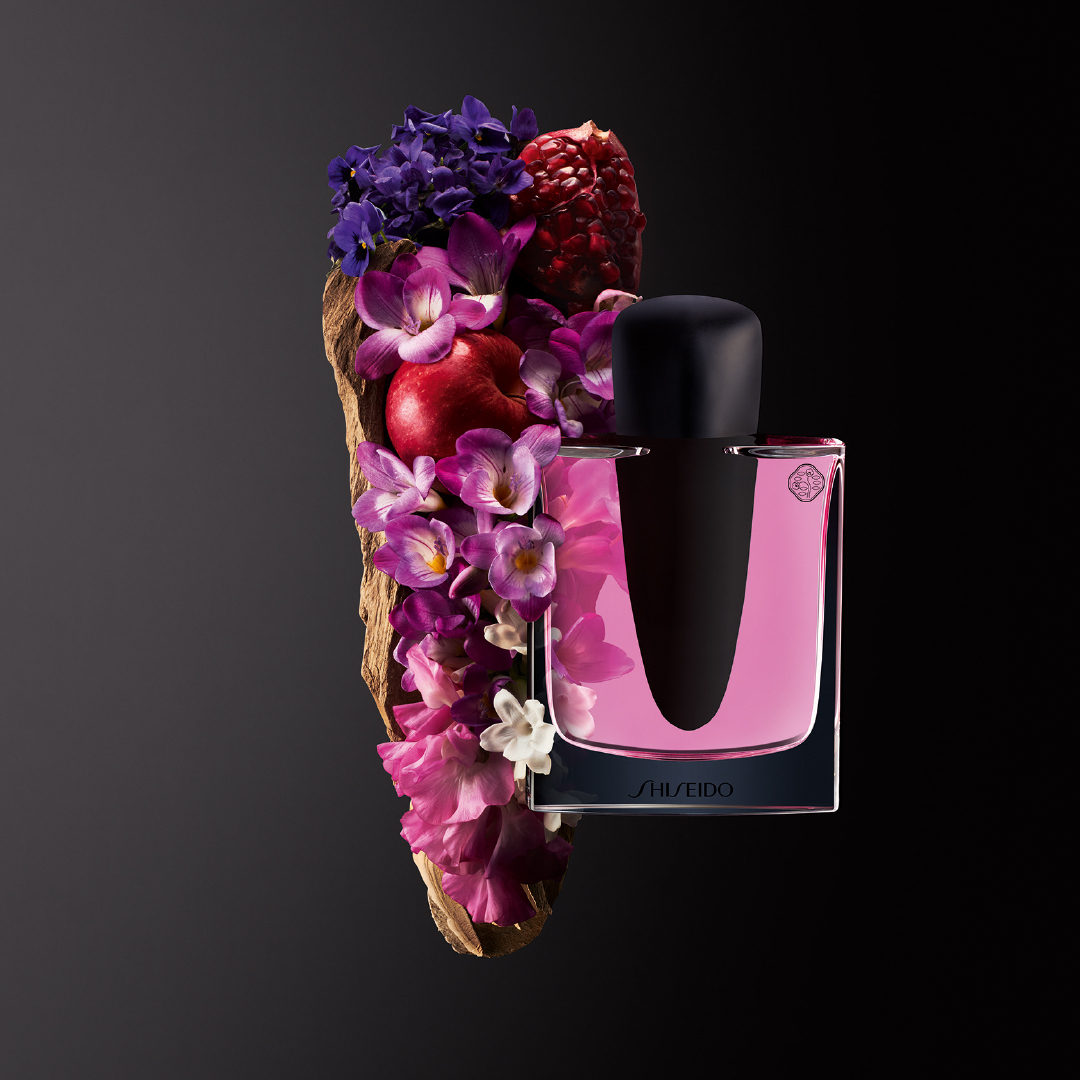 A purple bouquet sharpened by woods
THE FRAGRANCE In the top notes, the delicacy of the violet flower dances with crisp notes of Fuji apple and pomegranate. The floral heart mingles jasmine with wisteria, a Murasaki-coloured flower whose bunch of petals hang onto a solid trunk. A breath of freesia bathes the bouquet in light, balanced by the power of sandalwood combined with amber notes in the base, which gives an anchoring trail, as deep as it is irresistible. A purple bouquet sharpened by woods, the perfect balance between strength and femininity. THE BOTTLE Conceived by the designer Constance Guisset, this exceptional object plays on contrasts. The solid glass block forms sinuous curves. A black dagger pierces the bottle and dives into the purple fragrance to release all its power. This fragrance is certified vegan and contains namely both biosourced natural and synthetic raw material.
How to use
Murasaki Eau De Parfum
Details
/gb/en/ginza-murasaki-eau-de-parfum-768614184874.html