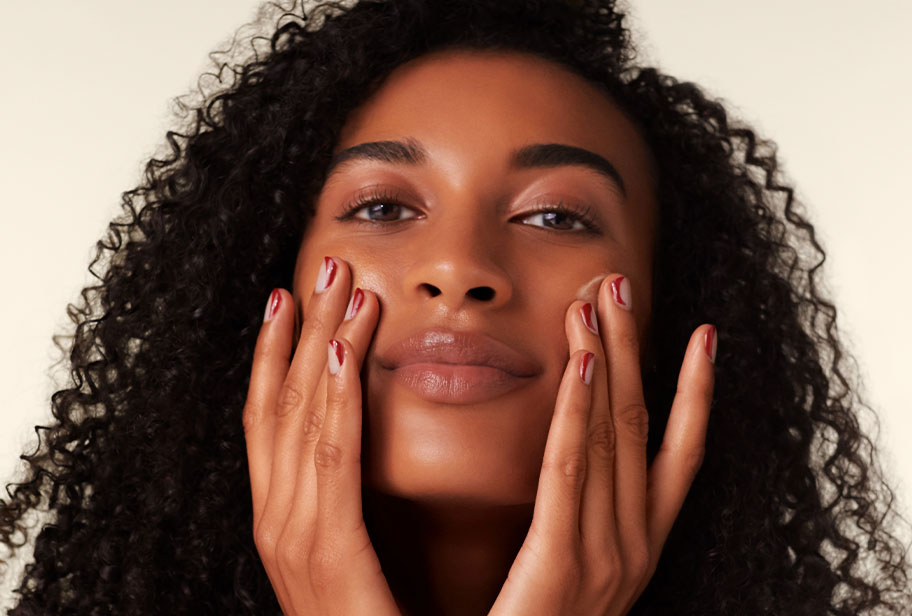 Your skin barrier is your body's first line of defence against harmful toxins, but just because it's strong doesn't mean it's invincible. Without the right care, even the hardiest shield will break down.
So, what can be done to build it back up? Here, we reveal how to repair your skin barrier in five crucial steps, plus the key ingredients you need to heal a compromised complexion. Let's get started…
Understanding skin barrier damage
First, you need to know what the skin barrier is. Put simply, it's the outermost layer of your skin, which protects the deeper layers and skin cells that lie underneath. Your skin barrier is designed to lock in nourishment, while protecting your body from daily aggressors and infections. Think of it like a built-in shield, standing between you and any harmful toxins. Like any shield, the skin barrier can become compromised when placed under extreme stress. If this happens, your complexion is at risk of redness, dullness, dryness, irritation and accelerated ageing. This is because, not only will the barrier be letting vital nutrients escape, but pollutants, UV rays and irritants will be able to infiltrate your skin cells and wreak havoc.
The biggest signs of a damaged skin barrier
Do you think your skin barrier might be compromised? It's important to know the signs of damage to look out for, so you can halt further skin stress in its tracks and begin healing your complexion. Watch out for these skin concerns:
Dryness and dehydration
Itchy skin and eczema
Rosacea and redness
Chronic skin irritations
Skin infections
Delayed wound healing
Hyperpigmentation
The importance of skin barrier repair
In order to calm your complexion and get your skin back to its calmest state, it's important to heal and support your skin barrier with a reparative regimen. Only when your skin barrier is strong will you see problems like dryness, redness or hyperpigmentation clear up. But without fast action, early symptoms may spiral; itchiness can become a skin infection, or dehydration can lead to flaking, peeling and a rough texture. So, before skin barrier damage goes too far, reach for soothing skincare that strengthens and rebalances pores.
5 steps to heal your skin barrier
1. Find the cause of barrier damage
What causes a damaged skin barrier? It's important to track down your triggers first of all, so you can put a stop to any habits or aggressors that are putting your pores through stress. Things to watch out for include:
Extreme weather, which can throw off your skin's pH levels. From too-harsh winds to scorching UV rays, it's important to protect your complexion from the elements year-round – but especially when the climate is unpredictable.
Pollution in the air that surrounds you and the water you cleanse your skin with. Make sure you apply an antioxidant-rich serum, like Ultimune Power Infusing Concentrate to empower your skin barrier against the effects of smoggy city air.

Over-exfoliation caused by using gritty scrubs and/or potent resurfacing acids too frequently. While exfoliation is key to healthy cell turnover that keeps your complexion fresh and bright, overdoing it can break down your skin barrier and leave it prone to irritation.
Lifestyle factors, including smoking, poor sleep, not drinking enough water, a nutrient-light diet and excess stress. If your routine is off track or you're feeling run-down, the effects of negative habits can start to show on your skin. This is your sign that it's time to break those habits and show your body and mind the care they deserve.
Hormonal changes are often unavoidable; they're all part of the privilege that is ageing. However, they can alter your pH levels, in turn impacting the health of your skin barrier. The best thing you can do is support your skin through these changes at each stage of life. Pay attention to how your complexion shifts as you get older, whether that means embracing richer creams for pores that are more prone to dryness, or seeking redness-reducing skincare if rosacea suddenly strikes. It's all about listening to your skin and working with it – not against it.
2. Steer away from harsh skincare
When your skin barrier is damaged, harsh skincare products are a no-go. That means avoiding anything that strips your pores, such as exfoliants, acids and astringent toners. Even if your complexion is usually oily or acne-prone, now is the time to hit 'pause' on deep cleansing and purifying. Your goal instead is to keep your skin clean and comforted while it heals. So, start your skincare routine with a gentle cleanser, like the Perfect Cleansing Oil. It effectively removes makeup, impurities and pollutants without stripping away skin's natural, essential oils. Simply massage it into your skin, add water to emulsify, then rinse. If you're double cleansing, use Clarifying Cleansing Foam for a deeper cleanse, then pat (don't rub!) your face and neck dry with a soft towel.
3. Keep your skin well moisturised
Dryness is one of the biggest signs of skin barrier damage. You might notice tightness, flaking, roughness, crepey lines, redness, or a mix of all five. That's why it's crucial that you work on building your skin's moisture levels back up. A skin softener is essential to this process, as it binds hydration to pores, while boosting the results of any moisturisers you apply on top. So, after cleansing, press the Treatment Softener into your skin, making sure to apply a little extra to the most dehydrated areas. It feels like an instant sigh of relief for a parched complexion, and it helps your follow-up face serums and creams absorb more effectively.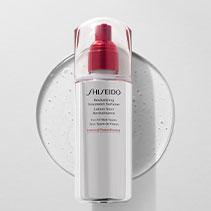 Next up, pat on Ultimune Power Infusing Concentrate; our #1 anti-ageing serum which increases skin's capacity to hold water, and leaves your pores protected and soothed instantly. Once absorbed, follow up with Essential Energy Hydrating Cream for a boost of moisture magnet hyaluronic acid. This 24-hour face cream leaves skin moisturised on contact, with a dewy glow that lasts from day to night.
4. Slowly reintroduce active ingredients
After a few weeks of following your cleanser, softener, serum and moisturiser routine, your skin barrier should start to feel stronger and more balanced. The average skin cycle is five to six weeks, by which point the old, damaged cells should have sloughed away, and the fresh, renewed skin will be visible. Once you've reached this fresh start, you can start reintroducing exfoliants and active ingredients. While they might be too powerful for compromised skin, fully healed complexions can reap their anti-ageing benefits. The trick is to take it slow. If, for example, you're applying a retinol (such as LiftDefine Radiance Serum) or glycolic acid serum, use it once per week at first, then gradually ramp up the frequency to ease your skin into this new routine.
5. Use a glide-on sunscreen
It's important that you don't rub sensitive, stressed-out skin, as the friction can cause further irritation. This is true when using a cleanser, serum, moisturiser, and even SPF. That's why we recommend using a glide-on sunscreen, like the Clear Suncare Stick SPF50+, which you can swipe over your face and neck for weightless, invisible, broad-spectrum protection.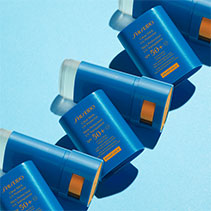 Don't skip this step. All skin needs shielding, but especially a damaged skin barrier, which is extra vulnerable to the harmful effects of UV rays. Even if you're wearing makeup, make sure you reapply sunscreen throughout the day to safeguard pores. Again, the Clear Suncare Stick SPF50+ is perfect, as it imperceptibly protects without disturbing your base.
Key ingredients to help restore a damaged skin barrier
1. Hyaluronic acid
2. Niacinamide
3. Glycerin
4. Squalane