SUNCARE
EXPERT SUN PROTECTOR Face and Body Lotion SPF50+
EXPERT SUN PROTECTOR Face and Body Lotion SPF50+
SUNCARE
The first responsive UV protection lotion that becomes stronger when exposed to external heat, water and perspiration, while remaining totally invisible on skin. SPF50+
Details
/gb/en/shiseido-expert-sun-protector-face-and-body-lotion-spf50%2B-768614156734.html
Overview
A skincare formula
A powerful protection
Enriched with skincare ingredients, the product helps to protect against fine lines, wrinkles and uneven skin tone caused by photo aging.
Formulated with NatureSurge Complex, it contains an ingredient with anti-oxidant property. *
*in vitro test
A unique texture This lotion is water-resistant while being comfortable, lightweight and invisible on any skin type. It blends into the skin with complementary fragrance ingredients to create an appealing – and personalized – scent. It promotes a smoother application of foundation and lasting makeup finish.
Blue Conscious
The very water-resistant veil also means less product washes off when you enter the ocean, compared to our non water-resistant sunscreens.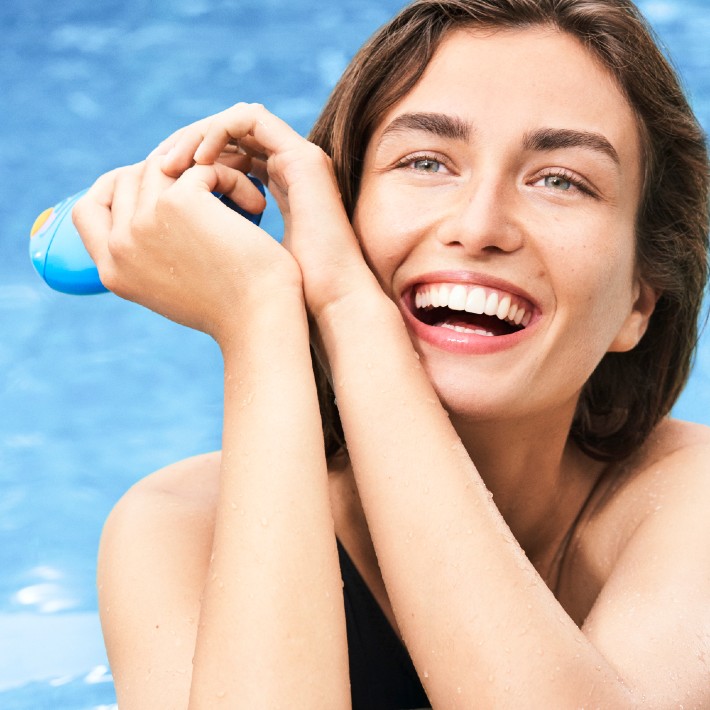 Key Ingredients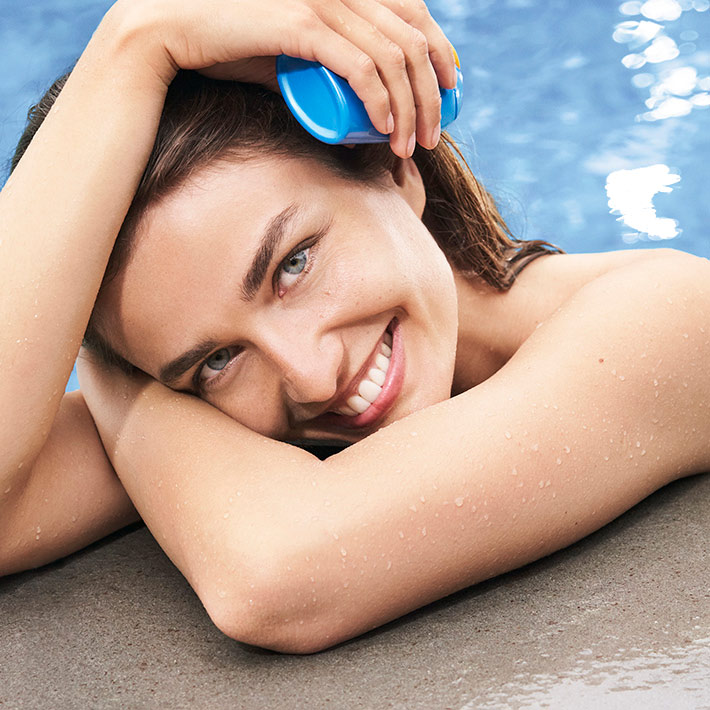 A potent UV protective veil
The new Shiseido Protection Technology SynchroShield™ brings together:
- Heatforce technology that makes the veil stronger when the skin gets hotter,
- Wetforce technology that makes the veil stronger when the skin is exposed to water or perspiration.
The result is a sunscreen that performs powerfully in water and in very hot, sunny conditions, in sychronization with your body and environnement.
Triple Block Formula :
-
Profense CEL™
: Helps to protect from the effects of UV rays such as the appearance of wrinkles, dark spots and dullness* cause by photo-aging.
-
NatureSurge Complex
: Helps to protect from oxidation*. Il makes harder for air pollutants to adhere directly to skin by capturing them.
-
Moisturizing formula
: Emollients Moisturizing effect
Even Coverage with SuperVeil-UV 360™
SuperVeil-UV 360™ Technology lays down a veil of even, high protection across the entire application area. It forms a uniform, tighter weave of coverage reducing gaps in the protection webbing.
Comfortable, lightweight and invisible
By adding the Ionic Mineral Sensor with Ionic Mineral Powder, the amount of physical agent needed in WetForce and responsible to the white color could be reduced considerably, while keeping the level of protection powerful and leaving a smooth, invisible finish.
View all
How to Use
How to use
● Shake well
● Take the appropriate amount and smooth onto the skin
● Reapply at least every two hours
Application Tips
● Apply liberally before sun exposure.
● For broader areas apply a generous amount with the entire palm.
● Don't forget the inner arms, the thighs and the neck.
● Re-apply frequently to maintain protection.
● Over-exposure to the sun is a serious health threat.
Note
● Avoid direct contact with eyes. If contact occurs, rinse eyes thoroughly with water.
● Avoid contact with clothing and other textiles - may stain.
● Flammable.
In the morning, use before a skincare or makeup product with SPF. In the evening, use as the last step of your skincare routine.
Use around the eye area, including the space between the eyebrows.
Take a small amount of cream onto the fingertips. Divide and place it under the eyes, at the outer corners, on the eye lids and in between the eyebrows.
Gently apply the cream around the eye area, with massage. Add more cream for a smoother application.
Follow with the exercises.
EXPERT SUN PROTECTOR Face and Body Lotion SPF50+
Details
/gb/en/shiseido-expert-sun-protector-face-and-body-lotion-spf50%2B-768614156734.html