Expert Sun Protector Face and Body Lotion SPF50+
Expert Sun Protector Face and Body Lotion SPF50+
A sun protection lotion that becomes more effective when exposed to water and heat.
Details
/gb/en/shiseido-expert-sun-protector-face-and-body-lotion-spf50%2B-768614185390.html
Overview
RESPONSIVE UV PROTECTION

The first responsive UV protection lotion that becomes stronger when exposed to external heat, water and perspiration*, while remaining totally invisible on skin.
SPF50+

A SKINCARE FORMULA

Enriched with skincare ingredients, the lotion helps to protect against the appearance of fine lines, wrinkles and uneven skin tone caused by photo ageing.
Formulated with NatureSurge Complex, it contains an anti-oxidant ingredient. *

A UNIQUE TEXTURE

This lotion is water-resistant while being comfortable, lightweight and invisible on any skin type. It blends into the skin with complementary fragrance ingredients to create an appealing – and personalised – scent. It provides a smoother application of foundation and a lasting makeup finish.

*in vitro test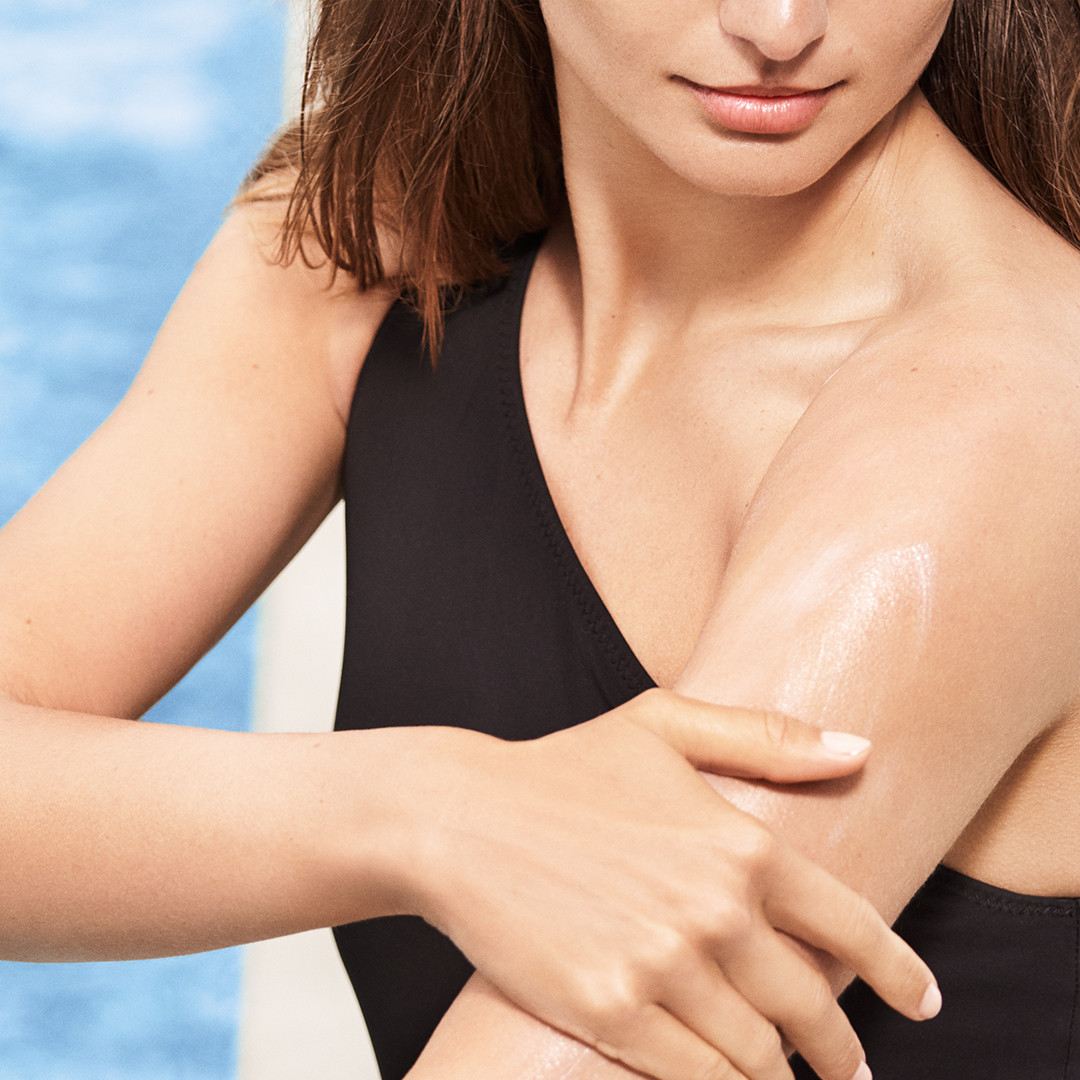 Key Ingredients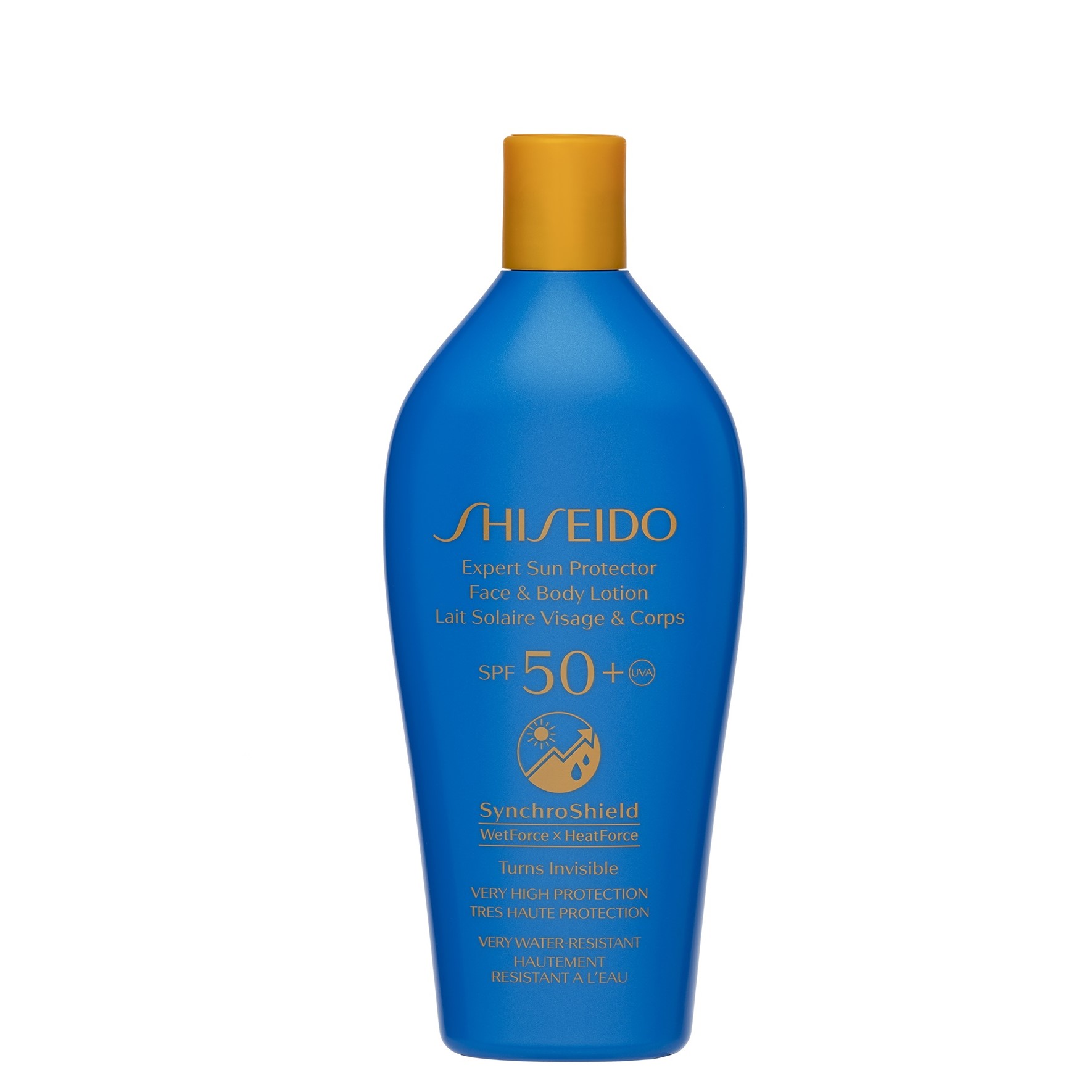 Technology SynchroShield™
The new Shiseido Protection Technology SynchroShield™ brings together:
– Heatforce technology that makes the veil stronger when the skin gets hotter*
– Wetforce technology that makes the veil stronger when the skin is exposed to water or perspiration.
*in vitro test

The result is a sunscreen that performs powerfully in water and in very hot, sunny conditions, in synchronization with your body and environment.

Our Innovation. Our Research. Your Results.*:
99% said the formulation had an invisible finish.
99% felt the sunscreen maintained their skin's moisture.**
98% felt that the formulation was resistant to perspiration, water and the heat of the sun. (When used on the body)
*Consumer test on 106 volunteers on SPF50+ reference
**4 hours after the application on the face
View all
How to use
HOW TO USE
Shake well.
Place the product on a flat surface and press the cap to open it. Take the appropriate amount and smooth onto the skin with your fingers.

Application Tips
• Apply liberally before sun exposure.
• For broader areas apply a generous amount with the entire palm.
• Don't forget the inner arms, the thighs and the neck.
• Re-apply frequently to maintain protection.
• Over-exposure to the sun is a serious health threat.

Note:
• Avoid direct contact with eyes. If contact occurs, rinse eyes thoroughly with water.
• Avoid contact with clothing and other textiles – may stain.
• Flammable.
Expert Sun Protector Face and Body Lotion SPF50+
Details
/gb/en/shiseido-expert-sun-protector-face-and-body-lotion-spf50%2B-768614185390.html