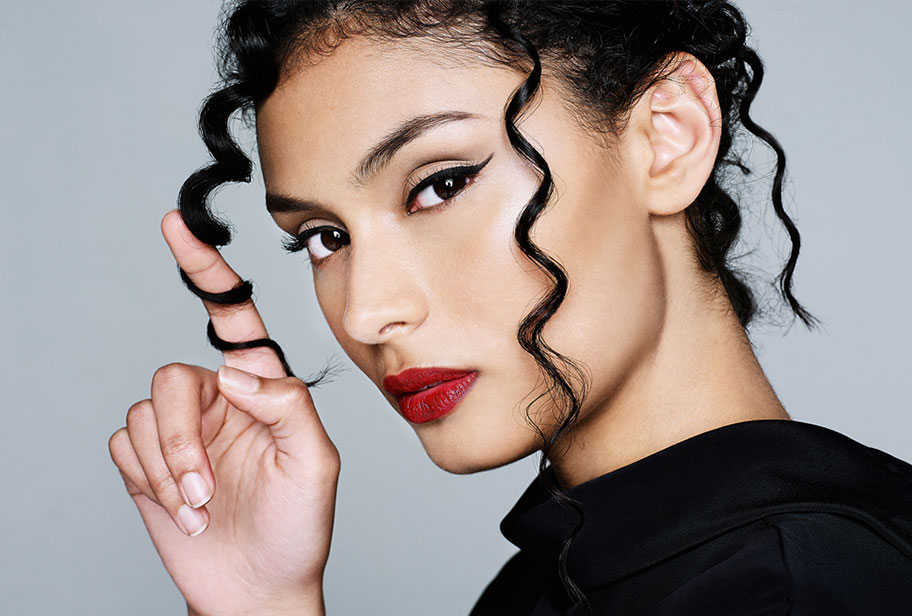 When it comes to show-stopping, iconic makeup, nothing is as alluring as lashings of look-at-me liner. As early as 10,000 BC, women started using eyeliner, and it's since become one of the most recognizable shortcuts to instant glamour in the beauty world. Whether you're a fan of subtle, barely-there lines or this season's dramatic winged looks, when it comes to self-expression, nothing says confidence like a flick of expertly applied eyeliner. We track the history of the trend and show you how to recreate this signature look.
Strength in Beauty
No matter the situation, add eyeliner and it will immediately take your whole look up a notch. Over 12,000 years ago in Mesopotamia and Egypt, women and men of high status used an ancient version of eyeliner to define their eyes. It was also thought to protect the delicate eye area from wrinkles that may be formed by constant exposure to the desert sun and wind. So eyeliner was more or less an early form of sun protection.
The trend for kohl-rimmed eyes continued, and all classes—from the aristocracy to the lower reaches of society—were recorded to have adopted the look until the fall of Egypt in the first millennium BC. Eyeliner represented not only status and fashion, but also a connection to religion and the sacred, a devotion that led to many regarding it as a sign of holiness. The lead-based ingredients in early eyeliner were also thought to add magical protection, calling upon the power of ancient gods Ra and Horus to shield the wearer against illness.
The Perfect Protection
It's also thought that the legendary eyeliner worn by Queen Nefertiti and other ancient Egyptian royals protected against bacterial contamination to the eye area. And a scientific study reports that substances found in samples of ancient Egyptian eyeliner actually did help the immune system of these early beauty pioneers. The samples of makeup held in 52 containers in the Louvre museum in Paris were shown to boost the production of nitric oxide by up to 240% in human skin cells. As nitric oxide is key in revitalizing the immune system, that striking black eyeliner worn by ancient Egyptians would have done more than project a strong image—it actually helped prevent and fight bacterial infections, which are especially problematic in marshy environments such as the Nile area. It's an early case of beauty and science coming together for optimal results.
Eyeliner Skills
Eyeliner is universally popular today because no matter what shape or colour your eyes, it will enhance them if applied correctly. Eyeliner always adds definition to the eyes, which is powerful as they are the most important feature on your face when it comes to making a first impression. Cleverly applied eyeliner will intensify the shape and colour of your eyes, making them really stand out.
But did you know that until the 1920s, eyeliner wasn't really a trend in western makeup? From the first millennium to the early 1920s, it wasn't popular among Western cultures, with a focus instead on rosy lips and pale, powdered complexions taking centre stage. In 1922, however, King Tutankhamun's tomb was discovered to a huge fanfare. A flurry of interest around Ancient Egyptian culture and style ensued. Eyeliner made a big comeback, with 20s starlets (think Louise Brooks) wearing an early kohl version, which made for a smokier look than the classic, winged liner we know and love today.
Liner Love
In Japan, the classic makeup colours of red, white and black meant kohl was perfectly poised as the go-to beauty enhancer of choice. As early as 3000 BC in Japan and China, men and women used cosmetics to define their eyes and enhance their status—a precursor to the eyeliner (and guyliner) we use today. According to the 1925 book Kindai Josei no Bi (Beauty of Modern Women), by the 1920s, Moga (young, modern Japanese women) would use liner and eyeshadow to copy Hollywood fashions.
Wing It On
The sleek cat's eye or feline flick eyeliner gained popularity in the 1950s, with beauty icons such as Marilyn Monroe and Elizabeth Taylor sporting an elegant winged effect. By the 60s, stars like Brigitte Bardot rocked a dramatic, femme fatale kittenish eye complete with heavy winged liner and lashings of mascara. Teamed with a pale, nude lip, eyes were the stars of the show, and winged liner was the hero product in every stylish woman's beauty armour.
The Technique
So, how do you make eyeliner work for you. SHISEIDO UK National Lead Makeup Artist, Valentina Fratantonio, explains how to sketch the perfect liner.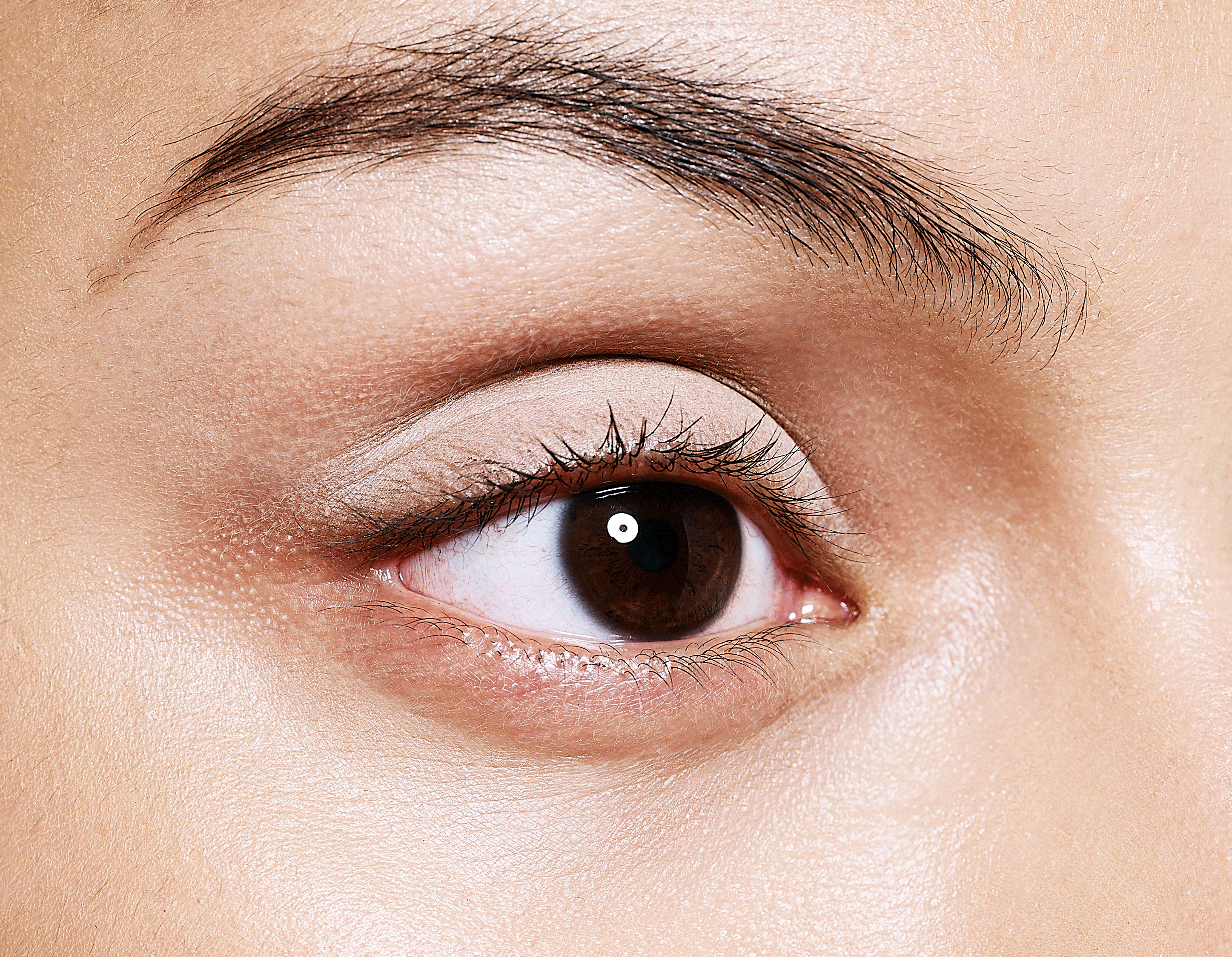 1
Brush up your brows so all the hairs are laying in the same direction and fill in any sparse patches with SHISEIDO Brow InkTrio. The fine nib helps to create hair-like lines, while the powder subtly fills in areas of thinning.
2
Even out the skin tone on your lids with a flesh-toned powder shadow.
3
It's time to line. Equip yourself with SHISEIDO ArchLiner Ink in 01 Shibui Black and, looking straight ahead into a mirror, use the flat side of the pen to draw a straight line from the outer corner of your eye, ending it where the crease begins, to create the body of your flick. It's really important not to stretch the skin while applying eyeliner. If you do, the shape will be completely different when you release the skin.
4
Use the flat side of the pen to create the upper line that connects your flick to the lash line. Don't worry about making a mistake, you can clean up later.
5
Drag the line from your flick back toward your lash line, across your lid, and finish at your tear duct.
6
You may be left with a little strip of skin poking through between your lash line and your liner—if that's the case, fill it in with the pen.
7
Repeat the process on your other eye. By following this trick, you are following your eye structure—this will ensure you will get the perfect eyeliner flick that will match your eye-shape.
8
Tidy up your lines with a dampened Q-Tip.
9
Fill in your upper water line with SHISEIDO Kajal InkArtist in 09 Nippon Noir.
10
Lastly, curl your lashes and finish with a slick of SHISEIDO ImperialLash MascaraInk.
Sources
https://www.acs.org/content/acs/en/pressroom/newsreleases/2010/january/ancient-egyptian-cosmetics.html
https://pubs.acs.org/stoken/presspac/presspac/full/10.1021/ac902348g
https://www.historyofcosmetics.net/history-of-makeup/history-of-eye-liner/
https://www.goodhousekeeping.com/beauty/makeup/a33901/eyeliner-history-fun-facts/
https://www.thefashionspot.com/beauty/171101-eyeliner-through-the-ages/#/slide/4 https://hair-and-makeup-artist.com/womens-1950s-makeup/
https://www.japantimes.co.jp/news/2010/08/10/reference/makeup-japan-style-dark-to-light/#.Wa8 CEiMrJD0
https://www.charlottetilbury.com/uk/blog/2013/04/a-short-history-of-men-and-make-up/ https://time.com/4031527/1930-japanese-beauty-brand-makeup-tutorial/