BENEFIANCE
Overnight Wrinkle Resisting Cream
Overnight Wrinkle Resisting Cream
BENEFIANCE
A nourishing night cream that targets wrinkles caused by lack of sleep.
Details
/gb/en/shiseido-overnight-wrinkle-resisting-cream-768614166597.html
Overview
Youthful Begins Overnight
Reawaken your skin's sensors and renew its inner vibrance with ReNeura Technology+TM and TENCHA R.E.M. This extra rich, nourishing cream works through the night to target wrinkles triggered by lack of sleep. Skin is deeply hydrated, lines are visibly plumped and radiance is fully restored. Proven efficacy: Rapidly and effectively approaches the causes of visible wrinkles and their progression. In just one night: 79% felt this cream improved skin's firmness* 83% felt this cream made the face look rested* *Self-assessment on 103 women In just four weeks: 97% said that this night cream was effective overall** 96% said that this night cream enhanced their skin's responsiveness to skincare** **Questionnaire results, consumer test on 101 women.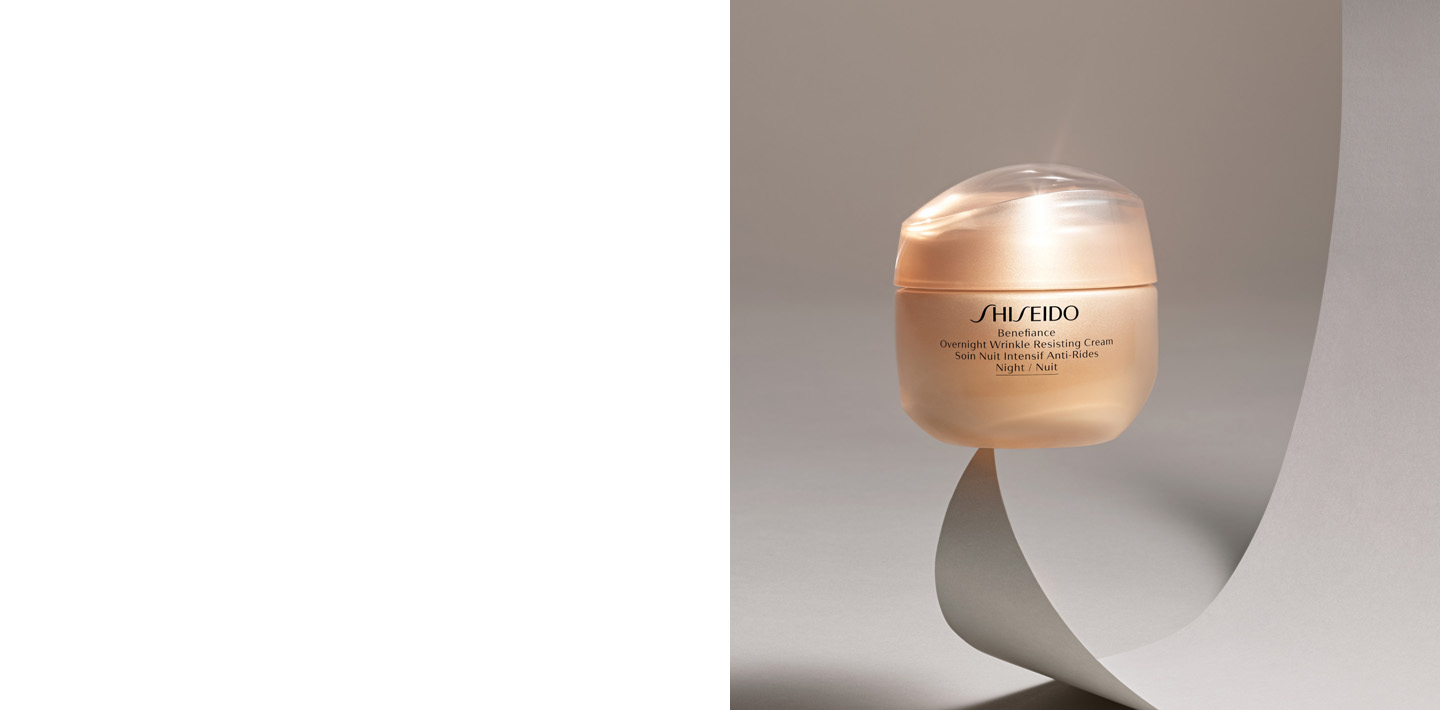 Key Ingredients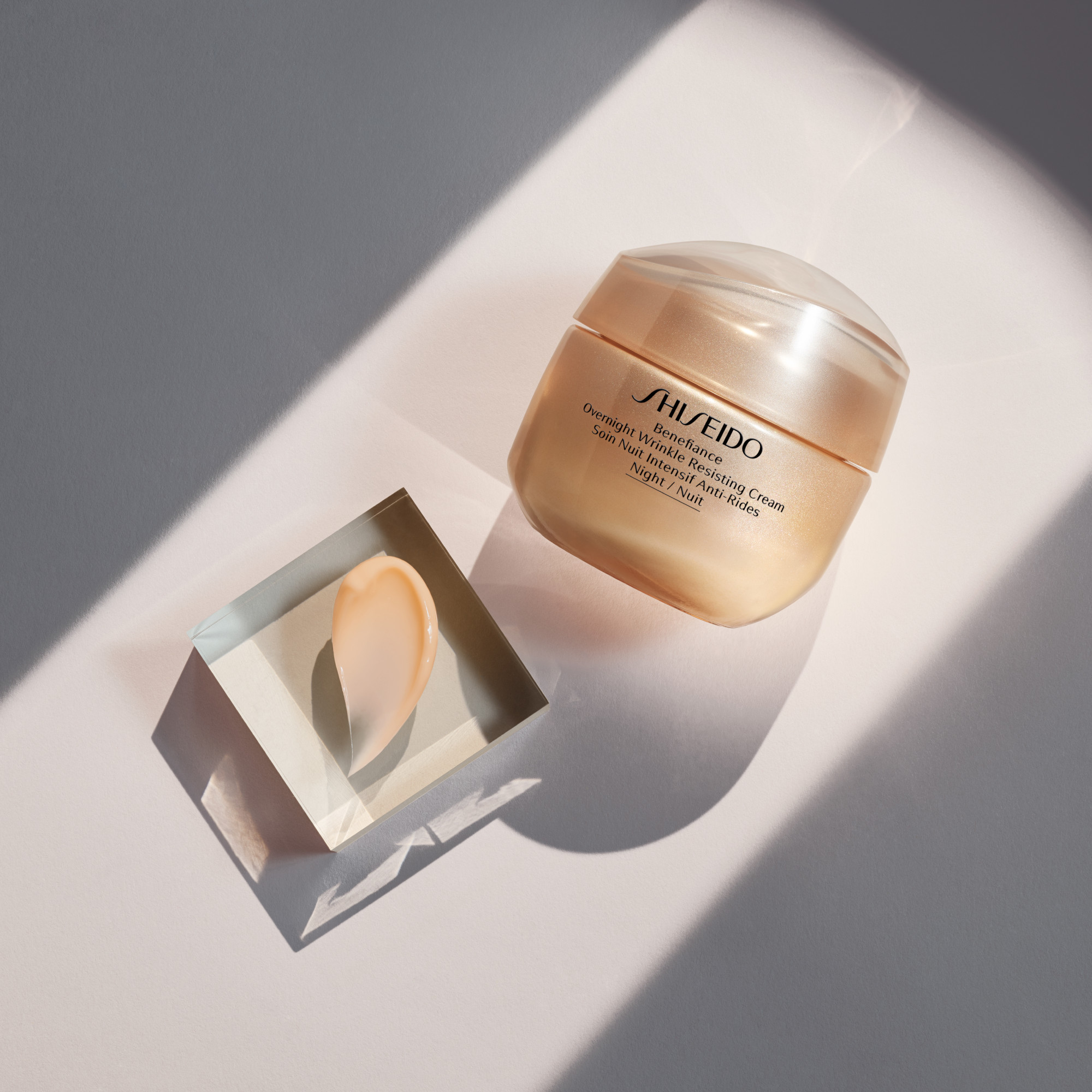 Reinforce Skin's Potential with ReNeura Technology+TM features Ashitaba α Complex and Natsume Extract. Helps to reawaken skin's sensory receptors that decline overtime, to make skin optimally responsive to the age-defying benefits of skincare. KOMBU-Bounce Complex formulated with algae which helps address the look of wrinkle formation. Mukurossi, Chlorella, Gambir and Turmeric Extracts help prevent the appearance of wrinkles by targeting key skincare factors which can cause wrinkles to appear. RUBUS LEAF (Tencha*) Extract A botanical herb used in traditional Eastern skincare and known to have various health benefits. This product contains the extract of leaves that were selected in two stages and picked while still green. The leaves have been carefully boiled and made into an extract, to be then formulated in the product. * Tencha is the Japanese name for Rubus Leaf. SEE ALL INGREDIENTS
How To Use
How To: Overnight Wrinkle Resisting Cream
- Use every night, after cleansing and balancing skin. - Take cream onto the fingertips and apply it to the cheeks, forehead, nose and chin. - Smooth the cream gently over the face, starting in the larger areas such as the cheeks and forehead and moving from the centre of the face outward.
YOUR SKINCARE ROUTINE
Reveal your most beautiful skin in 3 steps.
Overnight Wrinkle Resisting Cream
Details
/gb/en/shiseido-overnight-wrinkle-resisting-cream-768614166597.html