BENEFIANCE
Wrinkle Smoothing Cream
Wrinkle Smoothing Cream
BENEFIANCE
A silky moisturising cream that targets wrinkles, dryness and loss of resilience.
Details
/gb/en/shiseido-wrinkle-smoothing-cream-768614149538.html
Overview
VISIBLY CORRECT WRINKLES IN JUST 2 WEEKS.*
The Benefiance Wrinkle Smoothing Cream corrects wrinkles in 2 weeks for skin that's plumper, smoother, and more youthful in its appearance. Shiseido's research and innovation in neuroscience and skin science helped create ReNeura Technology+, which can be found in all Benefiance products. This technology reawakens your skin's sensors so that it remains responsive to skincare both immediately and over time. It also features our KOMBU-Bounce Complex to target the skin's internal mechanism of wrinkle formation.
Your results? Visibly smoother, moisturised skin with plumped out lines and a supple texture. In a consumer test of 4 weeks on 102 women: - 80% said it makes fine lines less visible - 85% said it makes skin velvety smooth - 85% said it improves skin's loss of resilience - 85% said it improves skin's loss of resilience
Benefiance Wrinkle Smoothing Cream is for anyone with concerns of wrinkles, dryness, and loss of resilience. It works on all skin types.
*instrumental test on 30 volunteers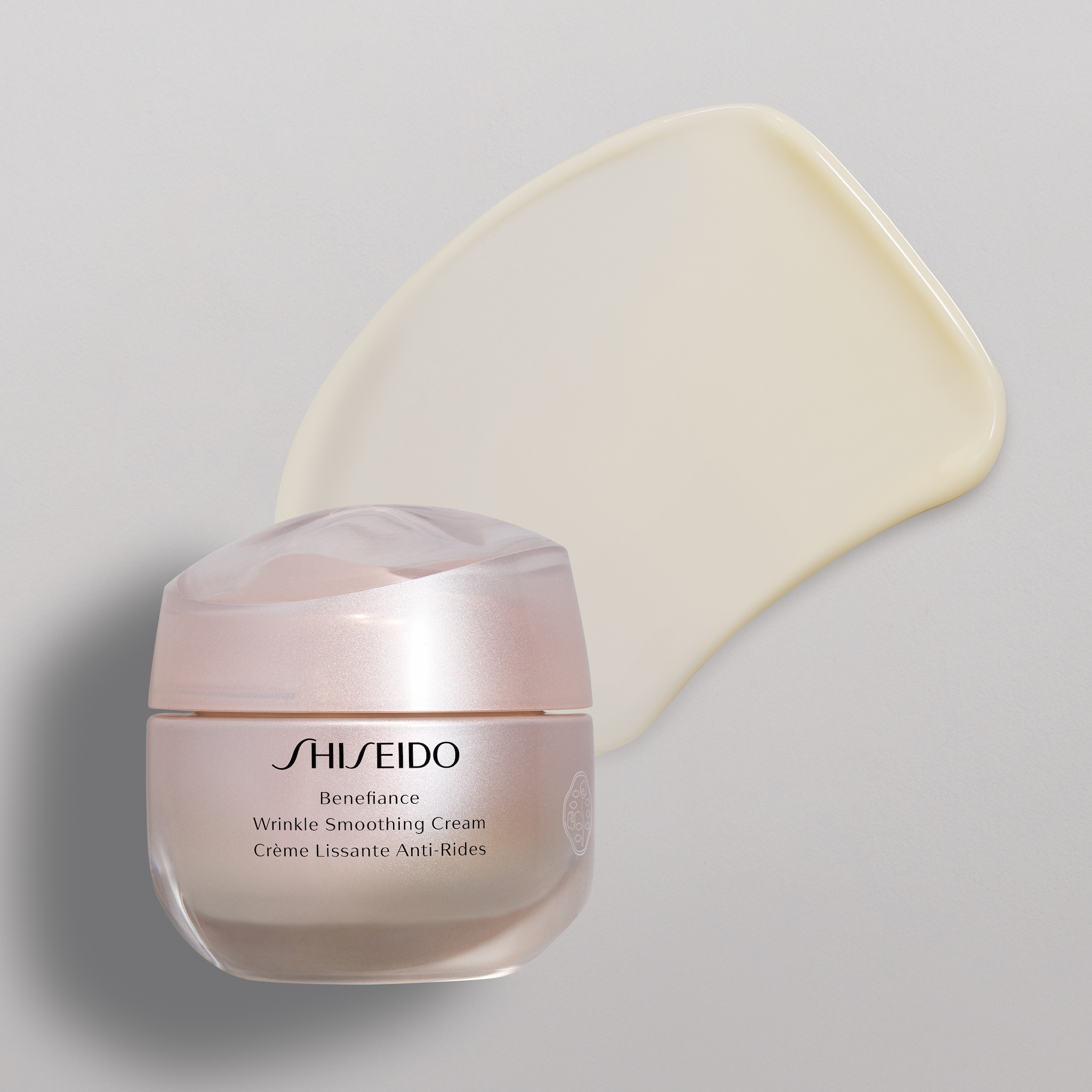 Key Ingredients
How to use
How To Use: Wrinkle Smoothing Cream
- Use every morning and night, after cleansing and balancing skin. - Take cream onto the fingertips and apply it to the cheeks, forehead, nose and chin. - Smooth the cream gently over the face, starting in the larger areas such as the cheeks and forehead. Move from the centre of the face outward.
Discover
GLOW VISIBLY BRIGHTER
WITH RENEURA
TECHNOLOGY+™
YOUR SKINCARE ROUTINE
Reveal your most beautiful skin in 3 steps.
Wrinkle Smoothing Cream
Details
/gb/en/shiseido-wrinkle-smoothing-cream-768614149538.html