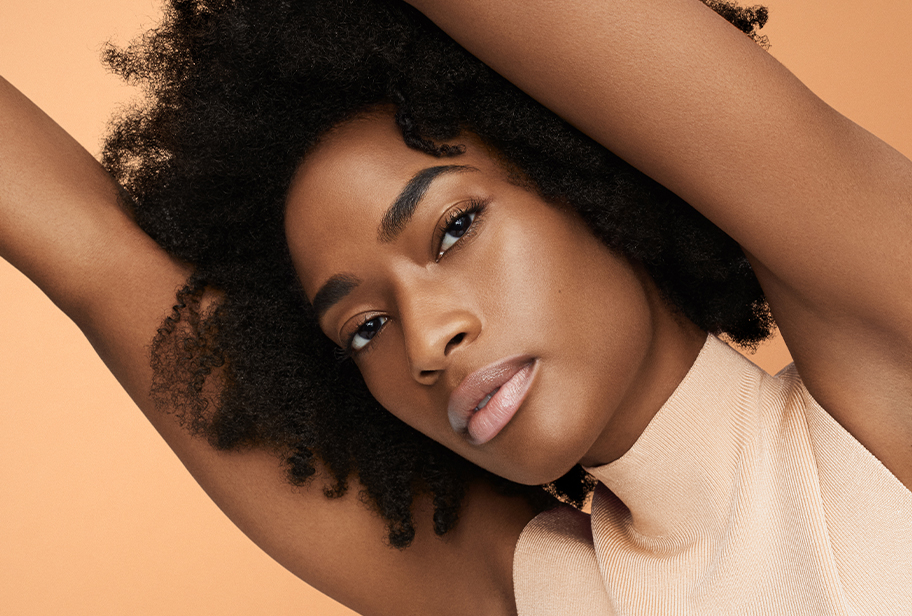 Think of the skin barrier as your complexion's built-in security system. It's the outermost layer of your skin, working to lock nutrients in and keep any harmful aggressors at bay. But skin barrier damage can happen, and when it does, your skin is left vulnerable to a whole host of nasties. Think physical toxins, such as pollution and chemicals, as well as UV damage from sun exposure.
So, to keep skin safely protected, it's important to understand what causes skin barrier damage. Then you can take action to keep your built-in shield as strong and healthy as possible. Here, we reveal the five key aggressors to watch out for, the most common signs of skin barrier damage, and the steps you can take to keep pores strong and healthy all year round…
5 common causes of a damaged skin barrier
1. The environment
From UV radiation to pollution and even harsh weather conditions, environmental factors can play a big role in compromising your skin barrier's integrity. If skin isn't protected from UV rays with a broad-spectrum sunscreen, the effects of the sun can begin to break down your built-in shield. Meanwhile, pollutant particles may trigger an inflammatory response in your skin's deeper layers, which also puts added stress on your skin barrier. But it's not just sun and city air that have negative effects on your pores. Harsh, windy or cold weather can strip away your protective barrier, creating gaps that let moisture escape and allow irritants to get in. Your skin barrier's aim is to keep all of these environmental aggressors at bay, but when it's overwhelmed by intense conditions, even the strongest defence can break down.
2. Over-exfoliation
It's important to exfoliate skin to slough away pore-clogging dead skin cells. This encourages cell turnover, which leaves your complexion looking brighter, smoother and more even toned. However, it is possible to over-exfoliate your skin and thin out the skin barrier. There are two ways you can do this: by using too-harsh scrubs, or by scrubbing your pores too frequently. That doesn't mean you need to give up on exfoliation entirely. Simply look at the types of products you're using and follow the instructions on how often to use them. Reach for gentler formulas if you suspect your skin barrier is suffering, and introduce them gradually to your routine, so your pores aren't overwhelmed.
3. Harsh chemicals
Scrubs aren't the only skincare products you can over-exfoliate with. Chemical exfoliants, like retinol, should also be used with care to ensure you're respecting the skin barrier. Shiseido's retinol-infused products, exemplified by the likes of our LiftDefine Radiance Serum, boast an unparalleled standard of quality (Shiseido is the only brand in Japan legally allowed to produce and retail retinol due to this). Our products feature carefully balanced retinol levels that are safe for everyday use on all skin types. For optimal results, it's recommended to incorporate this face and neck serum into your daily skincare routine, both during the day and at night. Watch out for astringent cleansers and toners, too. While you want your skin to be deeply cleansed, you don't want to strip away the natural oils that support the skin barrier. Avoid that 'squeaky clean' sensation and aim for a smooth, soothed and balanced complexion instead. This is why we opt for
skin softeners vs harsh toners
. Then, make sure you're always putting moisture back into clean skin with
essences
,
serums
and
moisturisers
.
4. Unhealthy habits
Healthy skin starts from within, but when your routine goes off balance, so can your complexion. Factors like excess stress, poor sleep, a nutrient-light diet and smoking can all weaken your skin barrier. So, if you think unhealthy habits could be the cause of a damaged skin barrier, look to improve your day-to-day routine with small lifestyle changes. You don't have to do everything at once; you could make sleep your initial focus, then move on to increasing how much water you drink each day or how many vitamins and minerals are in your diet. The easiest way to make healthy changes is to start small and integrate them one at a time. Before long, you can be sleeping and eating better, with benefits that go far beyond healthier skin.
5. Hormonal changes
Hormones have a big impact on the condition of your skin. They're one of the key culprits behind those teenage breakouts and mid-thirties fine lines. And, because our hormones fluctuate as we get older, skin goes through all manner of changes over time. These changes can affect every layer of the skin, right up to the skin barrier. Working with those changes – not against them – can help you build your skin barrier back up. Recognising that your complexion has evolved is step one to finding a routine that respects your new skin type. Then, respond with products that comfort, nourish and rebalance pores, whether that means dialling up your daily SPF or embracing a richer
face cream
.
How to tell if your skin barrier is damaged
From redness and irritation to hyperpigmentation, these are just some of the signs that your skin barrier may be compromised:
Dryness and dehydration..
Itchy skin and eczema.
Rosacea and redness.
Chronic skin irritations.
Skin infections.
Delayed wound healing.
Skin infections.
Hyperpigmentation.
A damaged skin barrier leaves skin prone to irritants, which is why signs of stress – think redness, itchiness and infections – are all common when your complexion's protective layer starts to break down.
How to protect your skin barrier
Now you know what to avoid in order to protect your skin, let's look at the daily rituals that bolster your skin barrier for your healthiest glow…
1. Use gentle cleansers
Swap harsh 'squeaky clean' cleansers for mild, pH-balanced formulas that nourish and hydrate. The Perfect Cleansing Oil is ideal, as it sweeps away makeup and impurities without stripping away skin's natural oils. Use it as step one in a double cleansing routine to remove the first layer of grime. Then, follow with the Clarifying Cleansing Foam to absorb any deep-down pollutants while putting moisture back into skin.
2. Avoid over-exfoliating Exfoliation has its place in every skincare routine, whether your complexion is oily, dry, sensitive or acne-prone. But, to avoid over-exfoliating, you need formulas that gently slough away dead skin cells while respecting the protective barrier. That's where the Deep Cleansing Foam comes in. Infused with purifying granules, it lightly scrubs skin for a clear, smooth finish, while balancing with the moisturising power of Rice Germ Oil. Use it in place of the Clarifying Cleansing Foam twice per week, then rinse skin thoroughly and follow with a moisture-boosting ritual.
3. Deeply moisturise skin
Your skin barrier is at its strongest when pores are nourished and hydrated, so look to moisture magnet ingredients to enhance your skin's defences. Post-cleansing, apply the Treatment Softener Enriched to boost the effects of your serums and face creams. This lightweight lotion locks in moisture with extracts of Japanese Yuzu Seed. Then, follow with the Ultimune Serum Power Infusing Concentrate, Shiseido's #1 anti-ageing serum that unleashes your skin's defensive power – perfect for bolstering the skin barrier. Finally, treat pores to the benefits of hyaluronic acid, found in the Essential Energy Hydrating Cream. The suits-all-skin-types moisturiser harnesses Shiseido's exclusive Hyaluronic Acid RED for even deeper and 3x longer lasting hydration* and less visible fine lines in 2 weeks**.
4. Apply sun protection
By day, seal in your softener, serum and face cream with a hard-working, broad-spectrum SPF. Urban Environment Age Defense Oil-Free SPF 30 is ideal for the face, veiling the skin barrier in a weightless shield that also acts as a silky, smooth canvas for foundation. Then, if you're reapplying sunscreen over makeup throughout the day, use the Sports BB Compact SPF50+ which delivers a hint of a tint in a cream compact, which you can press onto skin to keep an all-day shield intact.
30 Shades

- alabaster 110
5. Apply foundation
Complete your skincare ritual with the optional touch of Revitalessence Skin Glow Foundation SPF 30 PA+++. Infused with Fermented Kefir+, this foundation not only enhances your complexion but also works to reinforce the skin's protective barrier, leaving you with a radiant finish that's as nurturing as it is beautiful.
Skin barrier damage FAQs
What causes the most damage to your skin barrier?
The main culprits that cause damage to your skin barrier include:
Environmental factors, such as polluted air and UV radiation.
Lightweight fluid texture.
Over-exfoliation from using too-harsh scrubs too often.
Harsh chemicals found in astringent skincare products, such as toners.
Unhealthy habits, including lack of sleep, a low-nutrient diet and not drinking enough water.
Hormonal changes and ageing.
Will my skin barrier ever heal?
Yes. Over time, with the right skincare routine, your skin barrier will heal and the symptoms of damage (such as redness, itchiness and dryness) will settle down. Just make sure you're following the steps for how to repair your skin barrier as soon as you notice the signs of skin barrier damage.
How can I strengthen my skin barrier?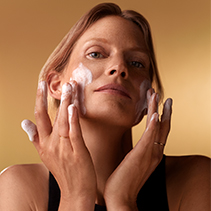 *New ESSENTIAL ENERGY Hydrating Cream has a 3x longer hydration effect compared to the existing ESSENTIAL ENERGY Moisturising Cream (24H vs. 8H). Clinical test with 22 women. **Consumer test with 107 women.