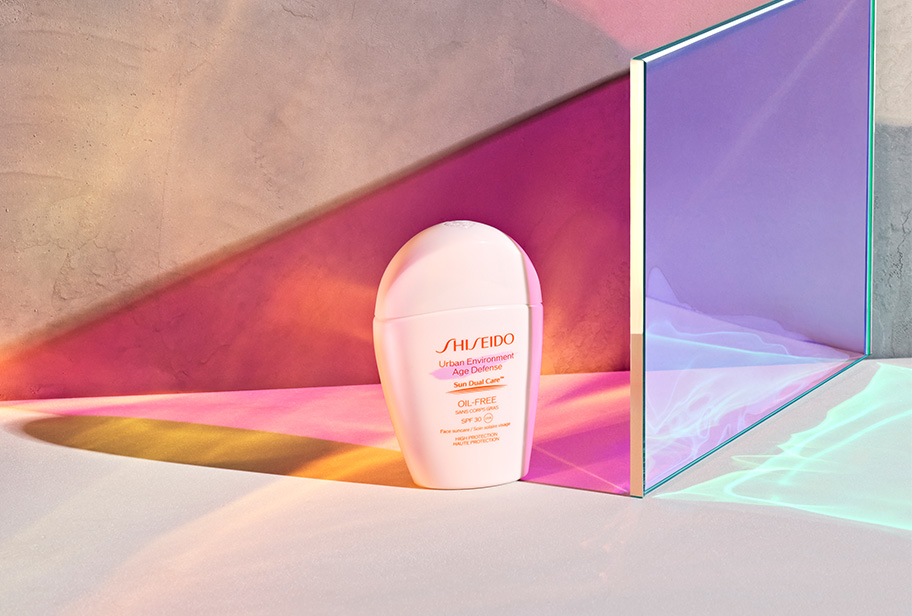 When you have oily skin, adding steps to your skincare routine can feel daunting. What you don't want is for that extra serum or face cream to make a shine-prone complexion look even shinier. But the fact is, sunscreen is non-negotiable – you need to wear it every day, in all seasons. So how do you find the best sunscreen for oily skin?
Here, we reveal exactly what to look for in your SPF, and a weightless wonder formula that feels ultra-light for everyday wear – even on oily complexions. Plus, we're breaking down the best skincare routine for oily skin, so you can enjoy a fresh, shine-free complexion from day to night…
Understanding the Importance of SPF for Oily Skin
SPF is the final step in your skincare routine. You apply it after softener, serum and moisturiser to keep pores protected from the damaging effects of UV rays. Because of this, the formula you use has a big effect on the overall look and feel of your skin. Use a sunscreen that's too rich, and you'll be battling shine that could also cause your makeup to streak.
That's why an oil-free sunscreen is a must. A light fluid will invisibly shield your complexion day to day, so you can apply – and reapply – with total confidence. Oil-free sunscreens also sit flawlessly underneath makeup, so your foundation glides on with ease. No shine. No creasing. No slipping throughout the day.
And if you're going makeup-free, oil-free sunscreen means even greasy complexions stay fresh and balanced. All you'll need is a touch of blotting paper to sweep away the shine if and when it appears.
So, if you have oily skin – or even combination skin, where just your t-zone tends to be shiny – you can still apply sunscreen with confidence. Just make sure your formula is oil-free.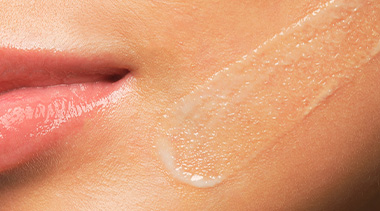 Shiseido Urban Environment Age Defence Oil-Free SPF 30: The Best Oil-Free Sunscreen
Urban Environment Age Defense Oil-Free SPF 30

While Urban Environment Age Defence Oil-Free SPF 30 is suitable for all skin types, it's gained a reputation as one of the best sunscreens for oily skin. Not only is it oil-free, but the formula feels completely weightless on your skin. The light-as-air fluid simply glides over pores to shield your complexion from damaging UV rays. Perfect as the final step in your skincare ritual or as a canvas for makeup, Urban Environment doesn't add any shine to your look. It's smooth and ultra-light. Plus, it makes reapplying sunscreen over makeup easy. Simply blot skin first, then tap on the weightless lotion with a blending sponge, taking care to cover your whole face and neck. But, even though it's lightweight, Urban Environment is a skincare heavyweight, packed with nourishing ingredients to refresh and balance your skin. There's the Anti-Sebum Damage Complex to prevent blemishes, a dose of spirulina to boost age defence, and hyaluronic acid for zero-grease hydration. Think of it as a treatment and skin shield in one. As for pore protection, it harnesses a UV converter, which means it turns a portion of sunlight into BeautyBeams to boost your skin's beauty and fight against ageing factors. See how our skincare experts discovered this amazing Sun Dual Care technology . The broad-spectrum SPF 30 also features a hybrid anti-pollution powder to safeguard skin from fine urban dusts so it's not just the sun you're shielded from; you're protected from several urban external stressors. This is what you call a multi-tasker.
The Best Skincare Routine for Oily Skin: 6 Easy Steps
Ready to level up your skincare routine with an oil-free SPF? Kick-start your day with these simple steps for smooth, shine-free and shielded skin…
Step 1: Cleanser
Purify an oily complexion with an AM cleanse using the Deep Cleansing Foam. This luxurious cleanser provides blemish and sebum control as well as cleansing granules that provide a smooth finish without stripping away skin's essential oils. Your face will feel refreshed and rejuvenated, ready for serum and moisturiser.
Step 2: Softener
Swap pore-stripping toners – which can actually send sebum production into overdrive – for balancing skin softeners, like the Treatment Softener Enriched. It delicately hydrates your skin, and helps your pores absorb more of the goodness you apply on top. Think of it like a skincare primer, boosting the effects of your whole routine.
Step 4: Serum
The perfect serum for oily skin (and every skin type) is Ultimune Power Infusing Concentrate; Shiseido's #1 anti-ageing serum. The dewy texture absorbs ultra-fast to optimise skin's resilience, while stimulating your complexion's vital flow to lead it to its best, most balanced condition. After applying to your face, it will immediately have your skin looking smoother and feeling deeply nourished, and after just 3 days your skin will be looking more radiant than ever*. *consumer test on 103 volunteers.
Step 5: Moisturiser
Once your serum has fully absorbed, apply Benefiance Wrinkle Smoothing Cream. It deeply nourishes, yet still feels light and 100% non-sticky on skin. Apply it to the centre of your face then smooth it upwards and outwards. The anti-ageing cream targets wrinkles and loss of resilience in skin with all-day care*. *consumer test of 4 weeks on 102 women
Step 6: Sunscreen
And now for the final step: SPF. The best daily sunscreen for oily skin is Urban Environment Age Defense Oil-Free SPF 30, so apply it to your entire face and neck, ensuring you reach every crevice and crease (including your hairline). Then, keep on topping it up throughout the day, so you keep your complexion perfectly protected from AM to PM.
What else should you know about sunscreen and oily skin?
1. Does sunscreen make your skin oily?
It all comes down to the formula you're using. As long as you're applying an oil-free sunscreen, like Urban Environment Age Defence Oil-Free SPF 30, it won't make your skin look or feel oily. Keep blotting papers to hand too, so you can lightly touch up your t-zone throughout the day to keep your complexion completely shine-free.
2. How do you choose a sunscreen for oily skin?
Look for these features to find the perfect sunscreen for oily skin:
Oil-free formula.
Lightweight fluid texture.
Sebum-controlling ingredients.
Non-comedogenic.
Broad spectrum protection.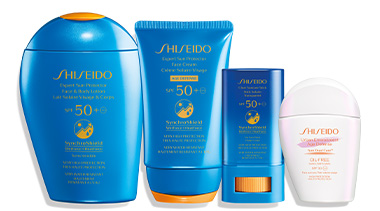 3. Can I skip moisturiser and just use sunscreen for oily skin?
For the best skincare routine for oily skin, we recommend you apply a moisturiser and a sunscreen – even if your SPF features hydrating ingredients. This is because each product plays a different role in your routine: moisturiser provides smoothness and nourishment, while SPF is key for broad spectrum protection against UV rays and pollutants.
4. How do you reapply sunscreen on oily skin?
If you're using a lightweight fluid sunscreen, such as Urban Environment Age Defence Oil-Free SPF 30, gently blot your skin with blotting sheets, then reapply your SPF with a blending sponge or brush. Make sure you cover your whole face and neck, going right up into the hairline and even onto the scalp if it's exposed. If you're more concerned about reapplying sunscreen over makeup, then we have the perfect guide for you.